The Meghalaya Democratic Alliance (MDA) government has assured of examining the demand for implementation of Inner Line Permit (ILP) and other laws that can combat influx problem in the State.
Meghalaya Chief Minister Conrad K Sangma gave the assurance of looking into the demand during a meeting with a delegation of the Hynñiewtrep Youth Council (HYC).
The HYC submitted a charter of demands to the government demanding implementation of strong and effective laws including ILP for all-round protection of the rights of the indigenous people in Meghalaya.
The council Last year organized a series of protests alleging the Congress-led government of not paying heed to its demand to implement ILP and other anti-influx mechanisms.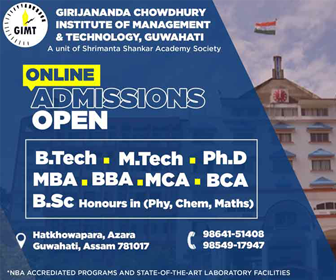 ILP is being implemented in Mizoram, Arunachal Pradesh and Nagaland under the Eastern Bengal Frontier Regulation Act, 1873.
President of the council, Peter S Lawai told media persons at the Main Secretariat here on Tuesday that the CM has not given any comment whether the ILP would be a solution or not but he assured that the government would examine the demand along with other laws and discuss the same with his cabinet colleagues in the government.
HYC President Lawai also said after examining the matter, the government would again convene a meeting and discuss the issue with the council.
Other anti-influx laws proposed by the Council for implementation includes residential permit for immigrants/visitors, trading and business permit for non-indigenous people, and work permit system for non-indigenous labourers, prohibition and detection of benami transaction, national registration of citizenship (NRC).
To tackle corruption in the State, the HYC also demanded implementation of the Meghalaya Lokayukta Act and the Meghalaya Community Participation and Public Service Social Audit Act, 2017, Right to Services Act, besides ensuring accountability and transparency in jobs recruitment, implement laws related to land rights of indigenous people, strengthening the Meghalaya Transfer of Land (Regulation) Act, 1971 and restricting implementation of central laws relating to land in Meghalaya, fighting for full-fledged federal State status and strengthening the existing autonomous district councils in the State.