A Japanese firm, PADECO is offering to undertake a study on traffic jam in Meghalaya's state capital and come up with a certain solution.
PADECO is a consultant of the Japan International Cooperation Agency (JICA) which is funding the construction of national highway projects including few projects in Meghalaya.
This offer was given during a meeting between representatives of firm and the Meghalaya State Planning Board in the presence of state government officials from PWD (Roads), health and education.
Chairman of the Meghalaya State Planning Board, Lambor Malngiang was also present at the meeting.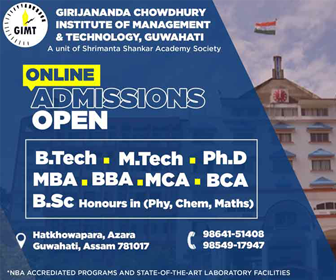 Representatives of the firm also discussed with state government officials issues concerning health and education sector.
PADECO senior consultant, Chiaki Kuranami said that once agreed to conduct a study, the job of the firm is to offer technical assistance to the government.
Chiaki Kuranami  however said that a decision to undertake the study would be decided by JICA.
Besides Meghalaya, the firm is also having its team working on similar issues in Assam, Mizoram, Tripura, and Nagaland.
One of the representatives of the firm said that the team would first understand and identify priorities of the state.
"We request the state to provide us information on some of its priorities. We will first understand their priorities and start our discussion how to proceed further," he said.
Earlier, Malngiang claimed that the state planning board wanted to have experts to study the traffic congestion in Shillong.
Stating that traffic jam in Shillong is a matter of concern which was also discussed in the just concluded budget session of the Assembly, Malngiang said that the city required link and ring roads.
Informing that areas related to health sector are yet to be identified, Malngiang pointed out poor infrastructure especially the condition of school buildings and congestion of classrooms.