BJP ST Morcha's national  general secretary Hayithung Bill Lotha has threatened Richard Marak that the latter would face Rs 10 crore defamation suit and jail term if he does not apologise for his remarks against Meghalaya CM Conrad K Sangma.
In a statement issued on Friday, Lotha termed Richard Marak, the Meghalaya State president of Youth Congress, as a "small-time functionary" of the Congress party.
He also said, Richard Marak has gone astrary with "mad cow disease and schizophrenia".
The BJP ST Morcha leader also said: "He (Marak) is a 'Small Kid – Bachcha in politics' and has got no political locus-standi and heft in indulging in Pan-India political discourse."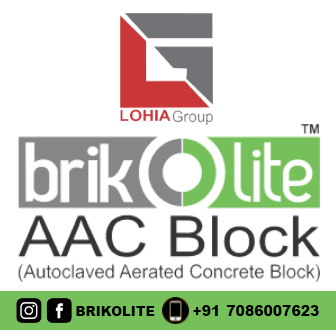 Also read: Meghalaya chief minister Conrad an iconic hero of Northeast: BJP leader
Lotha's comments come as he reacts to Richard Marak's remarks on being declared Meghalaya CM Conrad Sangma as the 'Iconic North-East hero' by the former.
Lotha said: "Well It was declared Conrad Sangma became an 'Iconic North-East hero' and 'in toto and whole ball of wax' all the political party leaders and civil societies like NESO-led student bodies appreciated Conrad and even pro-talk faction of United Liberation Front of Asom's (ULFA) general secretary, Anup Chetia on February 5 praised and congratulated Conrad for his 'bold stand'."
According to a report published by The Shillong Times on February 7, Richard Marak said "some unknown person called Hayithung Bill Lotha" was praising Conrad for thwarting the Citizenship Amendment Bill (CAB) in the Rajya Sabha.
The report quoted Marak as saying: "Looks very much like a paid PR stunt to save face for all the fiasco that Conrad Sangma has been facing recently regarding his lip service protest against the CAB of his political masters. Who Lotha is no one knows or cares and how he represents the NE people to hail a failing pseudo-leader/puppet as an iconic hero is beyond understanding."
Reacting to this comment by Marak, Lotha said: "This low level Congress Youth member "hurling baseless, fallacious and conjectural charges", mentioning that "Conrad must have paid a pretty penny to the writer", are totally a "Jocose, waggish, glib, zany and frivolous" in nature and content."
Threatening to lodge a Rs 10 crore defamation case against Marak if the does not apologise, Lotha said: "Till the time this bachcha Richard Marak shall humbly apologise, he faces the danger of facing a 10 Crores defamation penalty and going to jail for up to two years."