Vice President M Venkaiah Naidu on Monday said complete degeneration of values and absence of fear of the law has led to deviant and crooked behaviour among the people. He advised the management students to possess strong character, uncompromising honesty and integrity.
Delivering his address at the 9th Convocation of the Indian Institute of Management (IIM), Shillong, Naidu said it is important to adhere to values of honesty, integrity, truthfulness and adopt the best practices.
Altogether 172 students of Post Graduate Diploma in Management (PGDM) programme, and 30 students of PGPEx- MBIC (Post Graduate Program for Executives – Managing Business in India and China) were honoured on occasion.
Stating that corporate ethics should not be violated, the Vice President reminded the students of the seven sins mentioned by Mahatma Gandhi – wealth without work, pleasure without conscience, knowledge without character, commerce without morality, science without humanity, religion without sacrifice and politics without principle.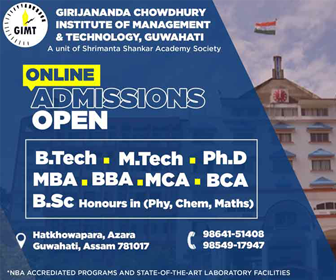 Advising the students to possess strong character, uncompromising honesty and integrity, ethical values, patience and a sense of gratitude as they further their career prospects, Naidu said, "Never forget that you will not only impact the lives of people in your organizations, but also the lives of many others, who depend on livelihood of your direct employees."
Pointing that that qualities like gratitude, empathy and concern for fellow human beings seem to be missing in the modern world of materialism and consumerism, he said one must develop an attitude of caring and sharing.
"The quality of product, efficient service and ethical business practices are the hallmark of a positive global brand. Every decision taken by you as a thought leader should bear testimony to these qualities," he said.
Naidu also said that education is not only for employment, but for enlightenment and empowerment.
He also asked management institutions like IIMs to give priority to research publications.
On the occasion, Meghalaya Governor, Ganga Prasad, Meghalaya Home Minister James K Sangma and other dignitaries were present.