Meghalaya Chief Minister Mukul Sangma on filed nomination papers for Songsak constituency, his second constituency at the Deputy Commissioner's office in Williamnagar.
In Songsak, Chief Minister Sangma will be pitted against National People's Party (NPP) strongman Nihim D Shira.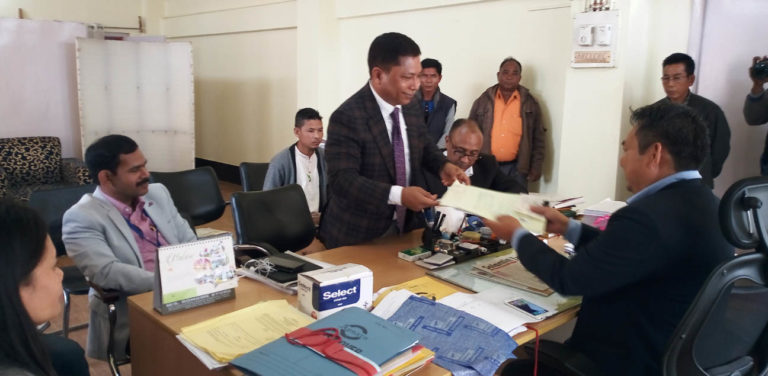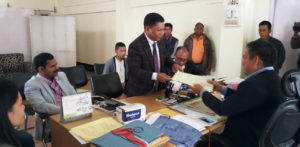 On Tuesday, Mukul filed nomination papers for Ampati constituency, his home turf, where he will have a straight fight with Bharatiya Janata Party (BJP) candidate Bakul Hajong.
The other high-profile candidates, who also filed their nomination papers on the last day of filing nomination include Meghalaya Speaker Abu Taheer Mondal who will fight for Phulbari seat, Congress' sitting MLA Clement Marak who will fight for Selsella seat, sitting independent MLA Ashahel D Shira filed for Rajabala seat, Meghalaya Sports and Youth Affairs Minister Zenith Sangma filed nomination for Rangsakona seat and his wife sitting MDC and Chairman of the Garo Hills Autonomous District Council (GHADC), Sadhiarani M Sangma filed her nomination papers for Gambegre seat.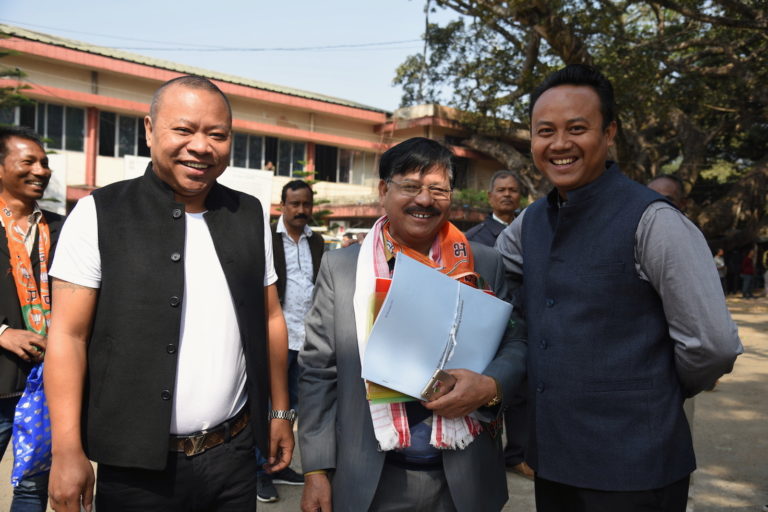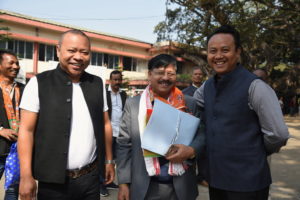 Senior BJP leader and former Minister KC Boro filed his nomination papers for Tikrikilla seat while another BJP leader and former minister Billykid A Sangma filed his nomination for South Tura seat.
An aspiring BJP candidate Chiang D Shira, who was denied party ticket for North Tura, also filed his nomination.
BJP's State vice president Edmund Sangma, who was also denied party ticket, filed his nomination for Raksamgre seat as an independent candidate.
Shira and Edmund submitted their resignation letters to State BJP president Shibun Lyngdoh prior to filing their nomination papers as independent candidates on Wednesday.
On Wednesday, majority of the plain belt candidates filed their nomination papers.
In plain belt of Garo hills, the issue of road condition has been a major poll plank with the opposition cornering the Congress party.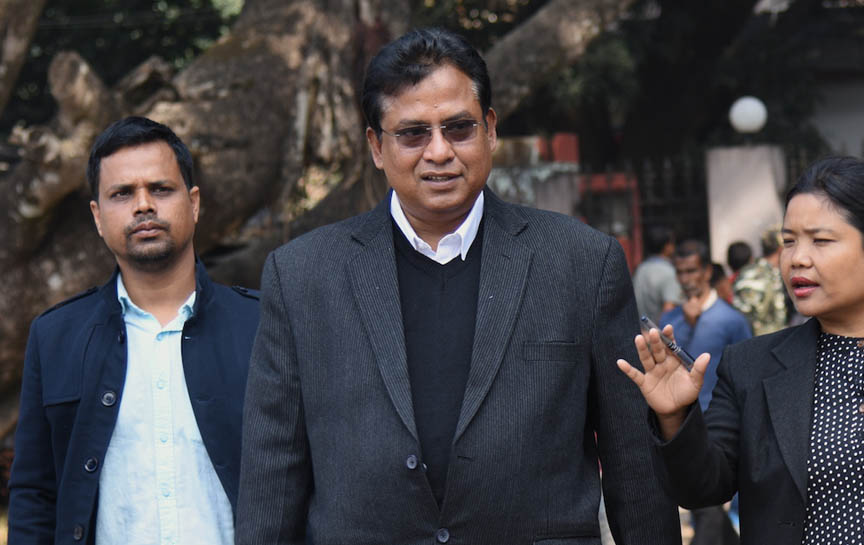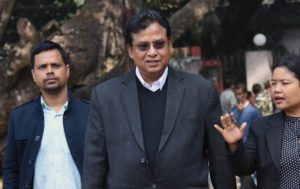 Countering the allegations, Meghalaya Speaker and Congress leader AT Mondal said, "It is politically motivated. The road which was with the North Eastern Council (NEC) has been converted to a national highway and tender has been floated for its construction".
The road from Selsella to Tikrikilla, which stretches to about 60 km, is in a deplorable condition and the opposition is hammered the Congress.
Mondal further said as the opposition has "no other issues", so they were trying to take advantage on the issue of road.
"In Phulbari and other constituencies in plain belt there are several new roads connecting villages, which has been the biggest achievement of the Congress party," Mondal claimed.
The Assembly Speaker said that people of Meghalaya would repose their faith in the Congress party again based on the development initiatives taken by the Congress government under the leadership of Chief Minister Mukul Sangma.
The Congress, which is facing for the first time two strong opponents, BJP and NPP in the Garo hills, believes that these two parties would not make any significant impact in the election for the Congress.
Congress leader and Minister Zenith Sangma said that that NPP is jointly fighting with BJP against the Congress and "their internal alliance has been exposed".
"In several constituencies, BJP is backing the NPP and in some constituencies, the NPP is backing the BJP. We are coming back with power to form the government again with a thumping majority," Zenith Sangma added.
The Meghalaya Sports Minister also accused the BJP-NPP tie-up for allegedly trying to hijack the implementation of Central schemes by "creating false propaganda".