While "education" is a fundamental right of every child under Article 21A of Constitution of India, 400 students in Meghalaya have been "denied lessons" for the last 37 days.
On June 26, the Committee on Environment of the Meghalaya Legislative Assembly asked authorities of the Jawahar Navodaya Vidyalaya at Mawphlang to close down the school.
The committee of legislators, decided to close down the school because the sewage treatment plant was not functional.
The committee reported that untreated sewage discharge from the school was being released into a stream that flows down to the reservoir of the Greater Shillong Water Supply Scheme.
But, what was the fault of the students? Why are they being denied lessons for the last 37 days?
The school was scheduled to re-open on July 1, after the summer vacation.
The committee directed the school authorities to extend the summer holiday till the sewerage treatment plant is in order.
Since then, the 400 students are now forced to go back to their homes, and are caught in a state of total uncertainty.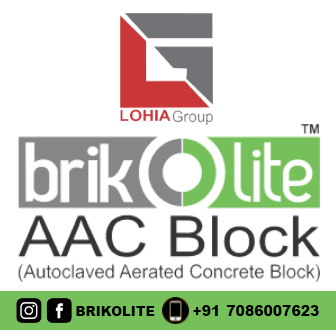 It is shocking because the Committee on Environment ordered the closure of the school without making any alternative arrangements for the classes of the students.
The Committee of Environment of the Meghalaya Legislative Assembly is a technocrat-turned politician, S.K. Sunn.
The committee also should not treat JNV as a normal school. It is a system of alternate schools for gifted students in India.
The school is specifically tasked in finding talented children in rural areas and providing them with an education equivalent to the best residential school system.
Sunn is also the local MLA of Mawphlang where the Jawahar Navodaya Vidyalaya is located.
"The local MLA, who should have been the guardian of the 400 students," father of a student told Northeast Now.
Parents of the students have sought the intervention of the state government for the immediate re-opening of school or make alternate arrangements.
They met Meghalaya State Planning Board Chairman Lambor Malngiang and urged the government to intervene.
Despite repeated attempts, S.K. Sunn could not be contacted for comments on the issue. He did not pick up his mobile phone.
Sunn and the other members of the Committee on Environment need to take immediate steps to stop unchecked sand mining and quarrying around the water supply project.
People in Shillong complain that the water supplied from the project is oily, undrinkable and highly turbid.
Sunn is also the chairman of the Shillong Municipal Board, and is always been blamed for turning the beautiful city into a filthy urban settlement.
While unplanned urbanisation is to be blamed for Shillong's filth, poor solid waste management by the municipal board added to the problem.
Plastic pollution in Shillong city has gone from bad to worse now, and the municipal board has totally failed in its responsibility.
The Umshyrpi stream flows through Shillong is now muddy and carries the burden of plastic waste.