Ningthem Ningombam, an MBA from Manipur University who chose a different profession of fish farming, has begged the 'Best Fish Farmer from Manipur' award during 18th National fish farmers' day observation at College of Fisheries, Central Agricultural University, Lembucherra in Tripura.
This young farmer who completed MBA from Manipur University takes up the new profession to increase the fish production in the fish loving north eastern state. Ningombam told Northeast Now, "My target is to produce at least 7-8 tonnes of fishes per hectare."
Observing that the introduction of cage culture in the inland fish farms is the need of the hour, this 27- year-old award winning fish farmer said he has also developed a cage culture model with locally available resources such as bamboo for larger benefit of the farmers of the state.
Interestingly Ningthem is said to be one of the few farmers in Manipur who started culture of hybrid red tilapia. "I have started hybrid tilapia culture this year as the growth of this variety is tremendous. It grows up to 600 gram so fast," he said. "Besides, integration of duck and king chilli with the fish culture could also be taken up," he added.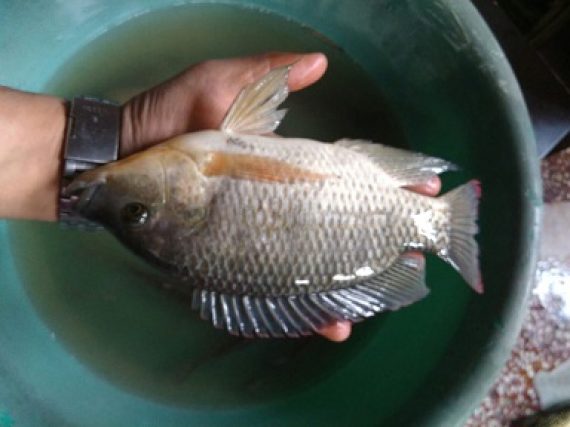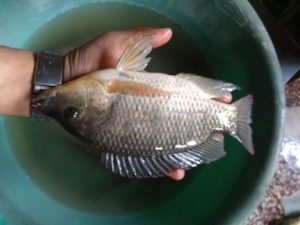 Ningthem was awarded a certificate, a memento and a cash award of Rs 4,000 during the award distribution ceremony held on July 10 this year.
Ningthem who hails from Wangkhei Angom Leikai in Manipur's Imphal East district started fish farming venture since 2012. As he continued to gain knowledge in the field through various trainings imparted by the state authority and other exposures, he expanded his farm from 2.5 hectares to 10 hectares.
The award was given by the College of Fisheries, Central Agricultural University, Lembucherra in Tripura in recognition of his significant fish productivity in Manipur. At present he practices semi intensive poly culture of carps and integrated fish based farming systems with an annual productivity of 3.5 to 4 metric tonnes of fishes per hectare.
According to official records, Manipur produces around 32,000 metric tonnes of fishes against the annual estimated requirement of 52,000 metric tonnes in spite of having enough potential for producing more fishes.