Manipur's scented black rice, locally known as Chakhao or Chahao is expected to be made available in the important super markets of the world soon.
High vision consultants, a Haryana based trader and Promoter Company is planning on taking necessary steps for the promotion of such a rare rice variety under the brand name 'Chahao'.
A key man of High vision consultants Sanjay Kumar Swami during his recent visit to Manipur said that they're trying their best to promote and introduce such an important rice variety considering it's nutrient values and antioxidant properties.
Stating that he found Chahao in one of his visits to the northeast region, Sanjay Kumar Swami also assured that his company gave assurance on standard packaging and marketing per existing government norms.
He also informed that his company will be studying every aspects of the rice variety with the concerned farmers for the upcoming initiatives. However the visiting corporate's did not elaborate on the rate and other actual volume of the black rice in their project etc.
My motive of taking up the initiative is to introduce Chahao in the global market as the people around the world did not know about the special character of this scented rice variety, he said terming that Chahao is like an herbal medicine which can keep people healthy.
Project coordinator Mohendro Singh Khaidem of the Manipur Small Farmers' Agri-Business Consortium Imphal who is popularly known as MS Khaidem said the upcoming programme to promote chahao is encouraging.
He opined that there would not be any problems for the local farmers for production of the rice variety if there are proper marketing facilities etc. Besides some of the product diversification has to be done as all families cannot consume such rice variety as a daily diet.
He also informed that the state government under the horticulture department also promoted Chahao cultivation across 2000 hectares under the scheme of organic Mission Organic Value Chain Development. But for the export purposes we need organic certification, he added.
Chahao which is presently sold at around Rs 100 a kg, has a lovely aroma, texture and taste. Chahao Kheer (Black rice pudding) is a mouthwatering dish which is liked by the people of every age group.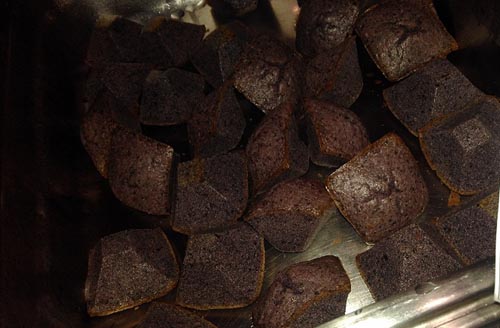 Interestingly some of the prominent restaurants in Imphal have already introduced the Chahao muffins. At the same time some of the exclusive online shops for eco-friendly and natural lifestyle products have already started to sell black rice in small quantities across the globe.