US ambassador to India, Kenneth Ian Juster on Thursday visited Sangai Festival during his maiden visit to Manipur.
Kenneth was accompanied by US Consulate General, Kolkata Patricia L Hoffman on his two-day visit to Manipur.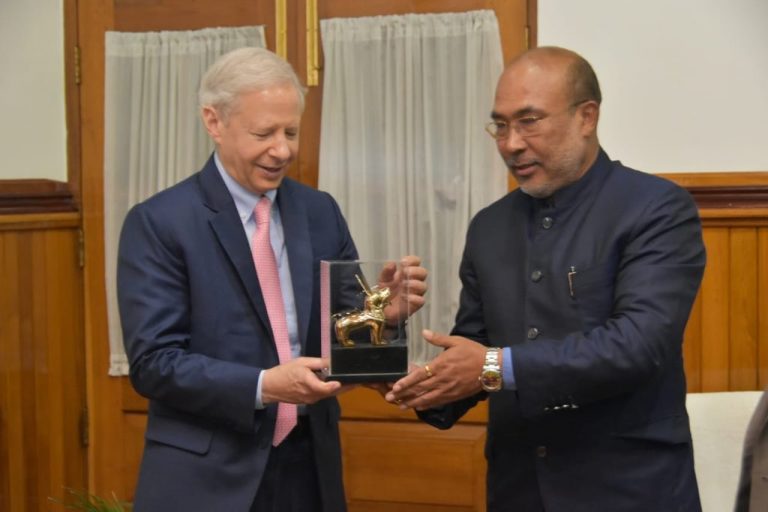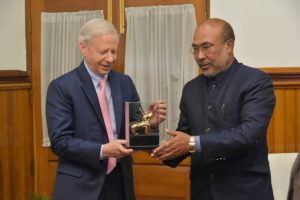 After his arrival at Imphal, he called on Governor Najma Heptulla and State Chief Minister N Biren Singh.
Kenneth Jester, said enhancing relationship with the north-eastern region particularly Manipuris, is critical to broaden connectivity within South Asia.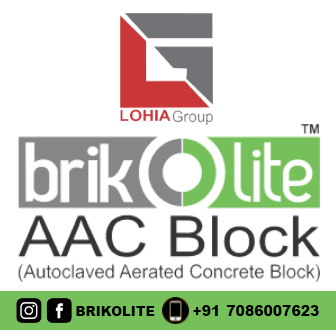 Replying queries of the media, he said the relationship between India and US has been already strong and US longs to enhance the relationship by focusing particularly on Manipur as the US is looking forward to boost it.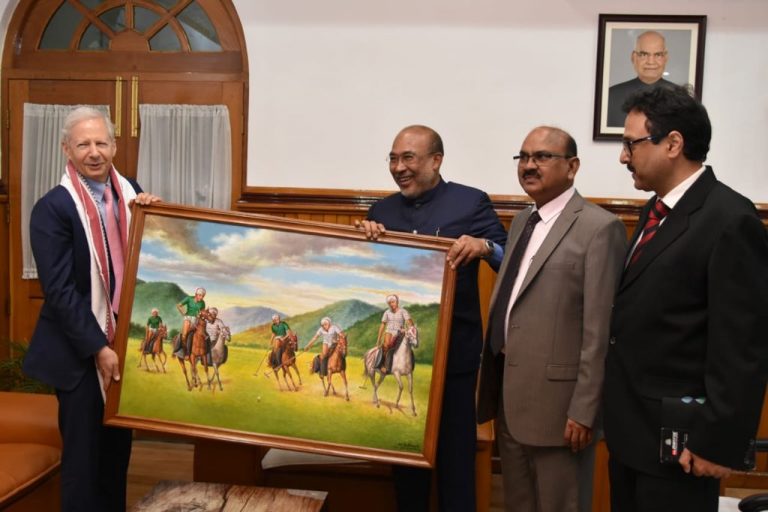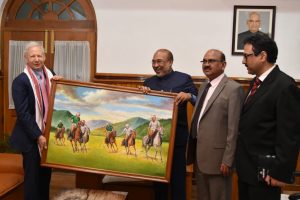 While extending a warm welcome to Kenneth I Juster and Consulate General, Patricia Hoffman who are here to attend Sangai Festival, Chief Minister, N Biren Singh said expressed his gratitude for the 'heartfelt concern' shown by the US Ambassador for development of the State.
Biren also felicitated the US envoy by presenting a sculpture of Sangai deer along with small mementos of Kangla Gate and others.
Jester later witnessed the traditional cultural events of Sangai Festival held at Bheigyachandra Open Air Theatre.
The US ambassador to India is visiting the Kangla Fort on Friday.