Many local tribal delicacies caught the fancy of visitors and food lovers alike as they savoured items that are on offer during the Poshan Tribal Food Mela.
It was organized by Autonomous District Council, Churachandpur on Thursday at ADCC campus, Tuibong in Manipur's Churachandpur district, about 65 km south of Imphal wherein cuisines of various tribes living in Churachandpur were showcased, according to a DIPR report from the hill district.
The event was held as part of Rastriya Poshan Maah observance programme.
Tribal dishes such as Pachokchonol (mashed wood ear mushroom), Bawngke-rot, boiled pork, sawhchhiar (rice and chicken pilaf), mehpawk (chagempomba), snail, chutney, salad, different kinds of wild/organic fruits and importantly tribal drinks (rice beer and beverage made of banana) turned out to be the highlights of the mela where over 50 recipes of 12 tribes of Churachandpur district were showcased.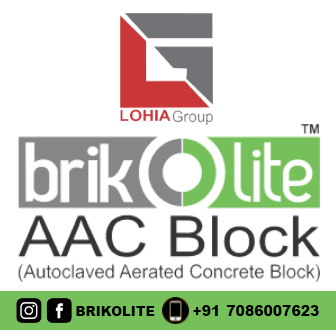 Varieties of chutneys, diverse vegetables and wild fruits, traditional parade; health awareness talk, spot painting competition etc, are the highlights of the event.
Underlining the importance of nutritious food, Chairman, ADCC V. Khaikhanmung while inaugurating the Mela, said tribal food are mostly organic and nutritious while also urging all concerned to derive maximum benefits from the event.
In his speech, Deputy Commissioner Shyam Lal Poonia of Churachandpur said that with advancement in technology and invasion of the culture by factory foods and new/social media, it is imperative that the indigenous foods, which are proven nutritious and readily available round the year at a fair price, are promoted. This will also go a long way in reconnecting the younger generations with their roots.
Stating that most of the young people now forget the practices of their forefathers, he felt that as such, events such as the tribal food mela would also serve as the right platform to link the present generation with their past apart from fulfilling the objective of bringing children and lactating mothers under the coverage of Nutrition mission.
Field officer Ng Rajesh of ADCC said the mela is the first of its kind in Churachandpur and the organizers are thrilled by the footfall, which also witnessed impressive attendance from ADCC Members.
The day's event was aimed at making the district and the State 'malnutrition-free' besides conveying the message about the importance of right nutrition, right food and other healthy and hygienic practices to every household, according to Chief Executive Officer T Kammuanlal Simte of ADCC.
Similar event was also held on September 17 last at Joutung village in Pherzawl district. Papao Haokip, a food enthusiast said that one's palate is satiated by the titillating flavours of local tribal delicacies.