Vice President M Venkaiah Naidu during his maiden sojourn after becoming Vice President of the country on Wednesday called upon the people of North East states to take up pisciculture considering its potential in the region.
"Andhra (Pradesh) fish are coming to North East region. I have been telling Honourable Governor and even Sonowalji (Assam Chief Minister) yesterday that pisciculture is one development that can be taken place in North East States," said Vice President Naidu, adding, "You have plenty of water so you can go for pisciculture, Similarly there are so many ideas."
"So, I'm suggesting to one thing all, don't identify issues, issues are known to all, don't talk about reasons-reasons are not for all. What is required is solution to the problems. Then the research community can start necessary steps for convergence of state and central schemes and programmes for the food grain productions," he added.
Vice President Venkaiah Naidu, who was here after visiting Assam and Meghalaya, was addressing the valedictory function of day-long State level workshop on "Biodiversity and Sustainable Agriculture for Doubling of Farmers' Income" at the city convention centre in Imphal. The workshop was organised by Central Agricultural University and the State government.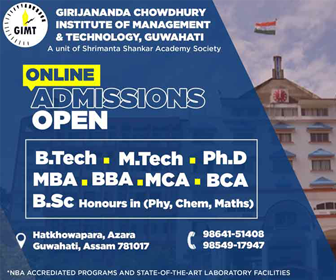 He suggested for development of implementations of the programs. How to tap the resources should be the initiatives.
"Bring the farmers to the labs and you should go to the farmers and you should make them understand the issues," he added. "We must take care of the nature-Combine the culture for better future nature-culture for better future that should be the focus," said Naidu.
"To make agriculture viable, we need to develop necessary infrastructures including roads,godowns,cold storage, health centres, etc.," he added.
"That is why the Prime Minister of the country has called upon all the stakeholders particularly the scientists, researchers and governments to work together to make agriculture viable in the country," he added.
In his 40-minute speech, the Vice President also appealed to adopt the 4D formula –dialogue, discovery, dissiminate and development for successful and sustainable agriculture. He also urged the people to speak at least their mother tongue at home and others outside.
In her speech, Governor Najma Heptulla said the growth of agriculture in Manipur also has been quite uneven and unsatisfactory for the reason that its production still depends on seasonal rainfall.
Informing that due to the seasonal nature of agricultural occupation etc, there is a tendency of some of the farming families to move to urban areas in search of other jobs, she added this requires urgent technological intervention to make agriculture sustainable, competitive and economically viable.
She stated that it is timely that the Government of India, in the Union budget 2016-17 had announced its resolution to double the income of farmers by 2022. Chief Minister N Biren Singh also spoke during the function.
Earlier, Agriculture Minister V Hangkhalian inaugurated the workshop which has two technical sessions.