Manipur state legislative assembly on Friday unanimously resolved that "there should not be any change in the present administrative set up of the state and also there should not be any grant of autonomy as a result of Framework Agreement leading to the resolution of the Naga political issue."
The resolution of the Manipur assembly was read out by the speaker Yumnam Khemchand prior to the announcement of the sine die of the three day winter session of the 11th assembly on Friday afternoon.
The house of 60 members also resolved to reiterate the resolution passed by the house on July 21 this year for amendment of Article 3 of the Constitution of India by incorporating that prior consent of the state legislature of the affected state(s) shall be mandatory while forming new state, and alteration of areas, boundaries or names of existing states and also to request the Government of India to make the consents of the Framework Agreement available to the government of Manipur.
Manipur assembly on Thursday decided to take these resolutions considering the comments, opinions and observation made by around 18 legislators of both ruling and opposition including the opposition leader and former chief minister O Ibobi Singh based on the call attention motion on the concern of the people due to government's failure to spell out the details of the Framework Agreement signed between Centre and NSCN (IM) on August 3, 2015.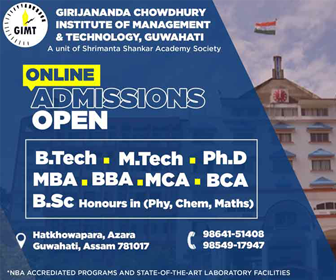 Raising the issue, opposition congress MLA Kh Joykishan urged the House to take a resolution to seek details of the framework agreement from the central government as the Manipur Assembly is yet to take a resolution in this regard even though it takes resolution on protecting state's territorial integrity in the past.
Joykishan's move was supported by other opposition members and subsequently Chief Minister N Biren Singh informed the House that his government would continue to urge the central authority to reveal the contents of the Framework Agreement to the general public. He also agreed to the proposals of taking a resolution in the House to submit a memorandum to the centre in this regard besides taking a resolution to protect the territorial integrity of the state as done in previous sittings.