The Vice Chancellor of Manipur University, Professor Adya Prasad Pandey on Saturday administered oath of office to the newly elected office-bearers of Manipur University Students Union (MUSU) for the term 2017-18 in the presence of Dean of Students Welfare Prof Kh Tomba Singh, Registrar and other officials of Manipur University.
The oath taking ceremony was held at the Court Hall of Vice-Chancellor Secretariat at 3 pm wherein Professor Pandey urged the elected representatives to work for the welfare of the students, the University and the society as a whole.
Along with 32 class representatives from various departments, Mayanglambam Dayaman Singh took oath as President of MUSU while Leishram Kennedy Singh as General Secretary for the session 2017-18.
Sorokhaibam Anish Singh, Laishram Robindro Singh, Nilakanta Longjam took oath as Finance Secretary, Cultural Secretary and Sports Secretary for the session 2017-18 respectively.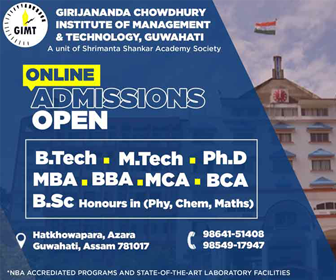 The MUSU was revived after five years of suspension in 2014. Since then the resurgent MUSU has been treated as a students' council under the MU Act 2005 and not as a union.