The Manipur High Court has directed the assembly Speaker not to pronounce any order, till Friday, on the pending disqualification cases of seven turncoat Congress MLAs of the state.
The seven MLAs own on a Congress ticket in 2017 assembly polls but later crossed over to the BJP.
Justice K.H. Nobin Singh, who on June 8 restrained the seven Congress MLAs from entering the Assembly till the Speaker's tribunal hears their disqualification case, on Thursday ordered: "It is directed that the judgment/order which is reserved and to be pronounced by the Speaker, shall be kept in abeyance till tomorrow (Friday). It is made clear that the order/judgment reserved today (Thursday) by the Speaker, shall not be pronounced by him till tomorrow (Friday)."
The high court order came at a time when the Congress staked claim to form government in the state replacing BJP-led coalition government.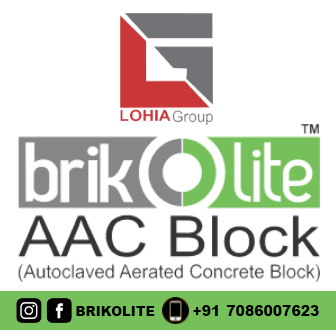 The Speaker's Tribunal heard the matter related to the seven Congress defectors on Thursday, but following the directions of the High Court, no order was passed.
The election for the lone Rajya Sabha seat from Manipur is scheduled to be held on Friday in the Manipur Assembly premises.
The ruling Bharatiya Janata Party has fielded erstwhile King Leishemba Sanajaoba and the Congress has nominated T. Mangibabu.
The opposition Congress had, in January this year, moved the Supreme Court for disqualification of the seven MLAs.
Speaker Y. Khemchand Singh, after hearing the matter, had on May 8 reserved his decision.
Congress' Manipur spokesperson Ningombam Bupenda Meitei said that senior lawyer Kapil Sibal, appearing in the high court through video conferencing, sought disqualification of the seven MLAs.
The seven Congress MLAs had joined the BJP after the 2017 Assembly polls, where the Congress had won 28 seats and the BJP 21 in the 60-member house.
However, the BJP formed the government with the support of the rebel Congress MLAs, apart from the National People's Party (NPP), and the Naga People's Front besides a Trinamool Congress and independent legislators.
In a separate move, 12 MLAs of the Congress and other parties demanded the removal of the Speaker.
"A delegation comprising leaders of the Congress and other parties met Governor Najma Heptulla on Thursday afternoon and demanded to convene a special session of the state Assembly to move a no confidence motion against the BJP government headed by Chief Minister N. Biren Singh," Congress leader Chalton Amo told reporters after the meeting.