Hectic preparation is on for Vice President of India, M Venkaiah Naidu's maiden visit to Manipur on Wednesday.
Necessary security arrangements were also made in and around the state capital in view of the Vice President's visit this evening.
According to official sources available here, Vice President Venkaiah Naidu will attend the valedictory function of a day long state level workshop on "Biodiversity and Sustainable Agriculture for doubling Farmers' Income" at City Convention Centre in Imphal on Wednesday afternoon.
Vice President Naidu is scheduled to address the gathering for about 30 minutes as per the programme scheduled of the valedictory function which will be jointly organized by the Central Agricultural University, Imphal and the State Government of Manipur.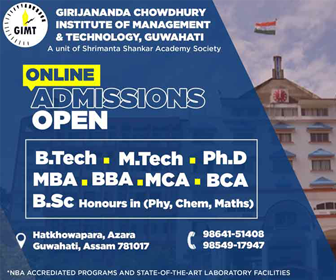 Manipur Governor Dr Najma Heptulla, Chief Minister Nongthombam Biren Singh, Agriculture Minister V Hangkhalian, Forest and Environment Minister Th Shyamkumar will also attend the valedictory function of the workshop.
It may be mentioned that the State Agriculture Minister V Hangkhalian is scheduled to inaugurate the workshop which will have two technical sessions from 11 am to 3:30 pm on Wednesday.
Many experts including the Vice Chancellor of Central Agricultural University, Prof M Premjit, Prof W Vishwanath of Manipur University, Prof Dinabandhu Sahoo, the Director of Institute of Bio-resources and Sustainable Development and others will deliver lectures on various aspects and strategies to achieve the government's target to double farmers' income in the country, particularly in the north-eastern states.