The total length of roads in Manipur according to the Basic Road Statistics of India by the end of March 2016 including National Highways, North Eastern Council, Border Road Task Force, Prime Minister Gram Sadak Yojana and local governing Body roads is 20002.645 km.
Out of which the total length of national highways is 1741.795 km, while the length under the Public Works Department (PWD) is just 552.815 km.
The length under the National Highway Infrastructure Development Corporation Ltd is 608.780 km while the remaining 580.200 km is under the Border Road Organization (BRO).
Informing this the State PWD Chief Engineer Kh Temba Singh said 13 works are going on and six other works have also been sanctioned by the Ministry of Road, Transport and Highways during 2017-18 under the Central Road Fund while two works – Mao-Tadubi to Nagaland and Churachandpur to Mizoram are also in progress under the Inter State Connectivity Scheme.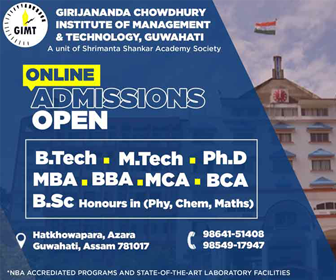 Construction of the 103.02 km long Imphal-Kangchup- Tamenglong Road under the SASEC Road Connectivity Improvement Programme under Asian Development Bank funding has already been sanctioned and work is under progress, he said.
Five works have been taken up under the Non-Lapsable Central Pool of Resources as on-going work.
The DoNER Ministry, Government of India has also sanctioned the improvement of Koirengei to Sekmai Road i/c bridge approach from Sangakpham to Salanthong with an approved cost of Rs 20.67 crore during 2017-18.
He also informed that most of the inter village roads are today under the jurisdiction of the Rural Engineering Department (RED), although a few are still under the PWD.
Besides a total of Rs 19 crore has been earmarked from the Budget Estimate 2017-18 for Public Administrative Building for development of infrastructure of the newly created seven districts including Rs 5 crore each for Kakching, Kamjong and Noney and Rs one crore each for Tengnoupal, Jiribam, Kangpokpi and Pherzwal districts.
At the same time, the PWD also takes up construction and improvement of government quarters under the Rental Housing and the budget provision for 2017-18 is Rs eight crore.
Stating that the department also plays an important role in construction of infrastructure in the tourism sector, he said that the department is also involved in the development of tourist resort at Sendra, repairing of earthquake affected Ema Keithels, development of Shri Shri Govindaji temple, Construction of Judicial Academy at Pangei and Infrastructure of JNIMS as deposit works.
Concerned with the issue of quality control in executed works, the department has set field labs at work sites of major works.
Construction of a laboratory at the PWD campus is also under process, he added.