The Imphal Sewerage Zone -1 comprising of thickly populated Imphal municipality area will be completed by end of this current year, according to Superintending Engineer of Urban Circle, Ksh Lalitbabu of Public Health Engineering Department (PHED).
Addressing the media persons on the ongoing series of press conference held at Directorate of Information and Public Relations here, Superintending Engineer Lalitbabu informed that 96 per cent of the Imphal Sewerage project has been completed and more than 1000 households have been connected.
The day's press conference was moderated by PRO Sanjenbam Seema Devi of DIPR and was also attended by SE Rural Circle, I H Bigadhon, SE (Planning and Monitoring Cell) RK Premi Devi.
The PHED engineer continued that at present partly trial run has been started for Lamphelpat Government Quarters.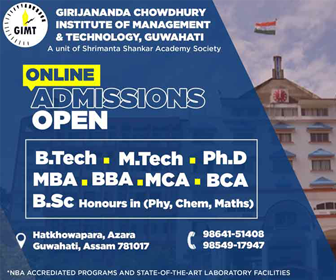 Lalitbabu also said that cleaning of manhole for Zone I has already begun, while preparation of DPR for the remaining zones of Imphal City is underway.
He said the National Rural Drinking Water programme is one of the flagship programmes of the Central Government and it is expected to provide drinking water supply to all the census habitation of the State by 2030.
By April 1, 2018, out of 2977 habitations, 223 habitations have been fully covered, 2887 habitations have been partially covered and 167 habitations have not been covered.
The achievement of Financial Year 2017-18 is 58 habitations against the target of 50 habitations and the target for Financial Year 2018-19 is 68 habitations, he said.
The Imphal Municipal Wards 1-27 excluding ward numbers 24 and 25 (Left for smart city) are covered under the AMRUT Project.
Under AMRUT-I, DI pipes of different sizes have been laid for 38 km. against a target of 102 km and 17795 numbers of water meters are under tender process.
Under the AMRUT-II, DI Pipes of different sizes for 120 km are under procurement process and 11,600 water meters are under tender process.
He also said that under AMRUT-III, 24499 numbers of water pipes are under tender process. He also said that nine water treatment plants are to be constructed of which three, the Chinga WTP, Minuthong WTP and KhumanLampak WTP are inaugurated on March 1, 2018 while the remaining six that of Singda, Kangchup Extension, Kangchup, Koirengei, Canchipur and Porompat are 60 per cent completed.