Irate over their long-standing demands remaining unfulfilled and a top official telling them to "join the underground", students in the Indira Gandhi National Tribal University on Thursday locked up all varsity departments as well as the administrative block.
The students of the university, whose campus is located at Makhan in Kangpokpi district but classes are being held in Adimjati complex in Imphal since 2009, have been demanding hostels for the students, staff quarters for the teachers and other employees and other basic amenities expected of a university. They are also demanding 99 per cent seat reservation for tribal students.
Students' Union President Holkhomang Chongloi said: "Our demands remain ignored even after several years. Some student leaders called on Ram Jivan Thakur, Director of the Manipur unit of the university, on Thursday.
"He did not speak properly and asked us to join the armed underground movement if we are so aggressive and resort to agitations." Given that there was no means to draw the attention of the higher authority, the students decided to protest, Chongloi said.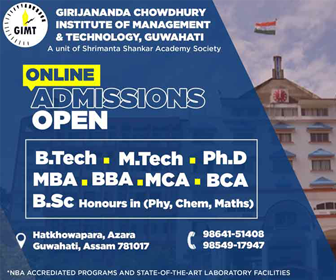 Noting that there have been students' agitations earlier too but higher authorities somehow managed to find a quick fix, temporary solutions to end them, he asserted that "the campaign shall continue till our demands are fulfilled".