Five time world champion and Olympic bronze medalist M C Mary Kom was named as the brand ambassador of the 10th Women's World Championship in New Delhi on Wednesday.
The Boxing Federation of India (BFI) on Wednesday also unveiled the logo and anthem for the 2018 AIBA Women's World Boxing Championships, to be held at the Indira Gandhi Stadium in New Delhi from November 15 to 24.
The logo launch function was attended by the Indian squad members led by five-time world champion Mary Kom and veteran boxer Laishram Sarita Devi.
Notably, Mary Kom, who is seeking her sixth crown will be eyeing her second gold at home since 2006.
The elite AIBA event will see the highest participation so far as close to 300 pugilists from 70 countries will vie for top honours across 10 weight categories.
In a statement issued by the president of BFI, Ajay Singh said, "It is a matter of immense pride and prestige for BFI that in a span of two years since its inception, we have been able to bring the World Championship to India; we as a nation are strongly considered as one of the most promising boxing prospects in the world. Our boxers in the last two years have not only won medals at major tournaments but also have shown their prowess on all big stages. I hope we will be able to repeat the feats at home when we start our Worlds' Campaign next month."
Since its inception India had hosted the tournament once in 2006 and had registered the best ever haul of eight medals, including four gold, one silver and three bronze.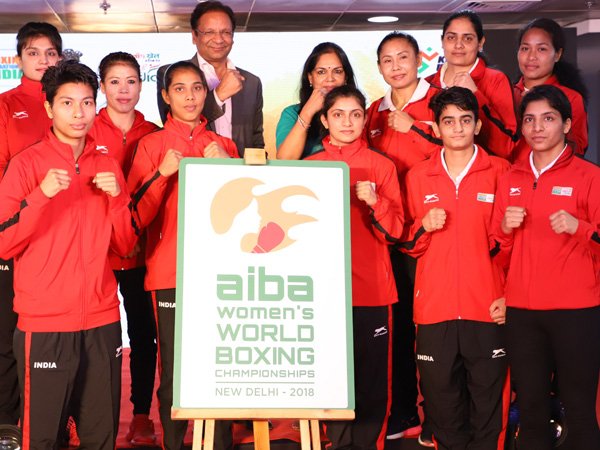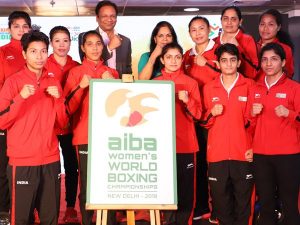 Mary Kom asserted that she was looking forward to her participation at home.
"This World Championship is special in a lot many ways, I would definitely give my best shot and want to live the feeling of winning gold in front of the home crowd," she said.
The Indian squad:
Mary Kom (48 kg), Pinky Jangra (51 kg), Manisha Maun (54 kg), Sonia (57 kg), L. Sarita Devi (60 kg), Simranjit Kaur (64 kg), Lovlina Borgohain (69 kg), Saweety Boora (75 kg), Bhagyabati Kachari (81 kg) and Seema Poonia (+81 kg).
Coaches: Raffaele Bergamasco (foreign coach), Shiv Singh (head coach), Sandhya Gurung, Md. Ali Qamar, Chhote Lal Yadav, Satvir Kaur.