Along with the rest of the State, the day-long Assam Indigenous Sports Festival organized by the District Sports Office in association with the Bodoland Indigenous Games Association (BIGA) held at Kokrajhar District Sports Association (KDSA) ended with dignitaries batting towards the necessity of protection, preservation and promotion of traditional and indigenous games of the State.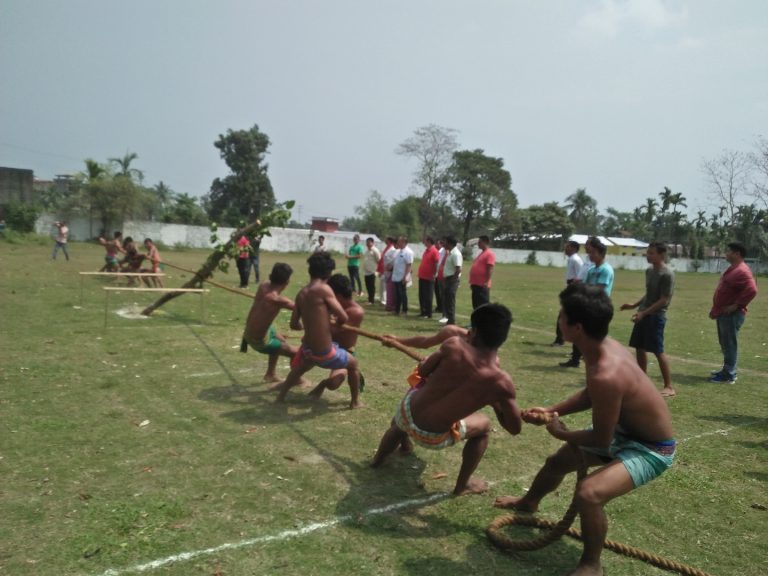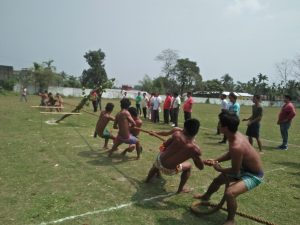 The DSO, Kokrajhar and BIGA on Friday organized as many as five traditional game events that include Khomlainai, Daria Pantha, Dongfang Bukunai, Bwrai Buri and Daobo Athing – all popular traditional games.
BTC EM of Sports and Youth Welfare, Doneswar Goyary inaugurated the traditional games in Kokrajhar where Kokrajhar Deputy Commissioner Niranjan Baruah, BTC Secretary of Sports and Youth Welfare J Prasad Sharma, Seuli Brahma Mohilary, wife of BTC Chief Hagrama Mohilary, advisor of KDSA Maguram Balary, vice president Sarada Paul and others attended the festival. Earlier, the DSO Jajnabati Basumatary who is also the Council Head of the Department (CHD), BTC gave the welcome address.
BTC EM of Sports and Youth Welfare Doneswar Goyary said the traditional games have disappeared and present generation has forgotten about indigenous games. He said the Council has been taking keen interest to preserve and promote the traditional games and extending support for its activities.
He also said the time has come to protect and upgrade the traditional games so that the students can take it as an option to earn fame.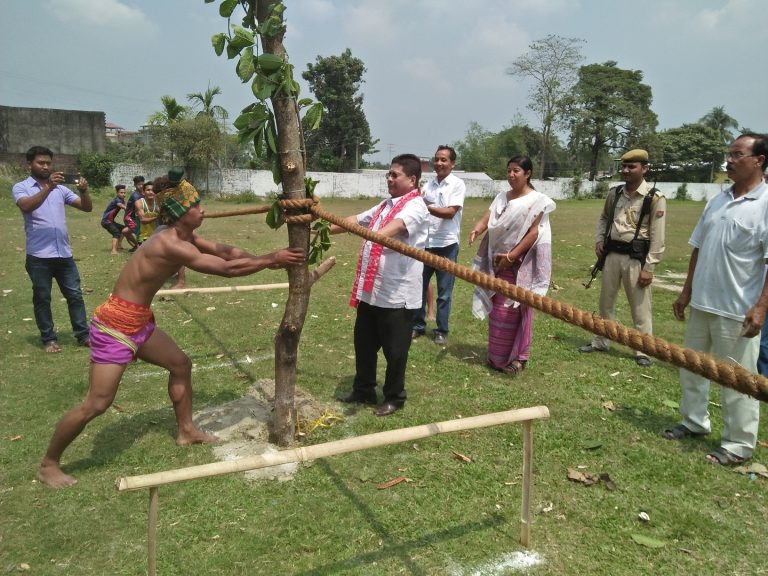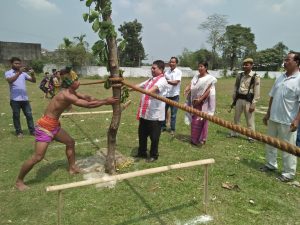 CHD of Sports and Youth Welfare, BTC Jajnabati Basumatary said the DSO, Kokrajhar organized the indigenous sports festival along with the rest of the State as it is the direction of Director of Sports and Youth Welfare, Assam to preserve traditional games.
She said five different indigenous game events were organized in Kokrajhar in association with the BIGA that really entertained the people.
She also said the department of Sports and Youth Welfare, BTC has been giving importance towards protection and preservation of all indigenous games.