The Assam Women's University issue has snowballed beyond the boundaries of the state to draw attention at the national level.
Students bodies of JNU, Assam Students Association,  Banaras  Hindu University , Progressive Students  Forum,  TISS, Mumbai, All Assamese Students  IIT,  Kharagpur, and individuals have extended their support through social media to the movement of students  and teachers against the Assam  government's plans to do away with the University and erect some other Institute in its stead.
Ravish Kumar on NDTV Prime news has asked what had stopped the government from appointing a permanent vice chancellor, as this was not something the students could do.
Kavita Krishnan, secretary, All India Progressive Women's Association in a tweet said wonderful to see women fighting against discriminatory rules in girls hostel at Jamia Millia and AMU against serial harassment in JNU and against the government move to convert Assam Women's University into a Technical Institute.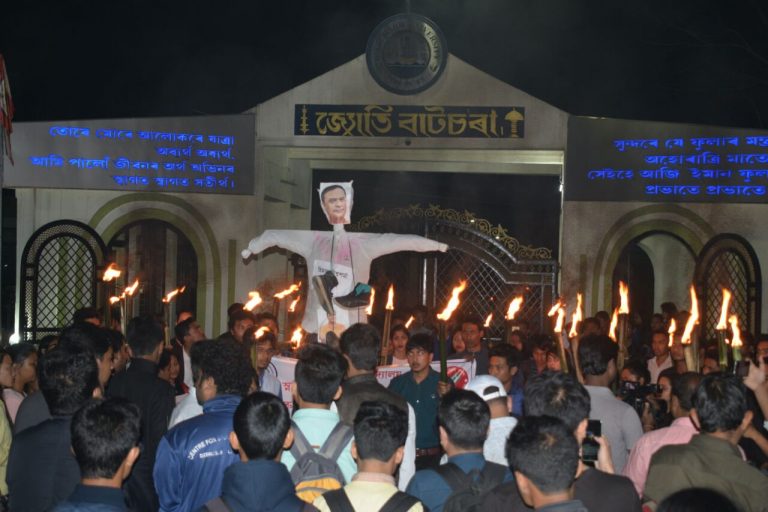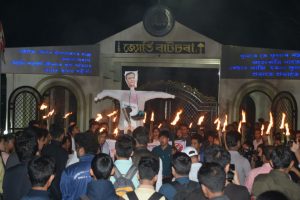 Jawaharlal Nehru University Students' Union president Geeta Kumari in a Facebook post condemned the statement of State Education Minister Himanta Biswa Sarma in which he had spoken about converting the Institute into a Technical Institute.
Geeta Kumari further went on to ask what debarred the minister from appointing a permanent VC and improving infrastructure for smooth functioning.
Sarma in a tweet on Wednesday asked why the students were on strike as he was working to resolve the problem which he had inherited from the previous government.
Contradictory statements from Sarma regarding degrees of the students which he had at first stated would be taken care of and then later said were of no value as the University had no permanent VC has left the students high and dry and gained condemnation and sneers from all quarters.
Sarma seems to be suffering from amnesia when he blames the previous government of dumping the problem in his lap, conveniently forgetting that it was during his tenure as education minister in the previous government that the Act was passed in the State Assembly in 2013 to set up AWU.
Chief Minister Sarbananda Sonowal's vacillation and Jorhat MP Kamakhya Prasad Tasa's beating about the bush is not going down well with the student community who want a clear cut picture of what the government plans to do as well as accede to their demand of appointing a permanent vice chancellor and teachers as well as betterment of infrastructure and classroom facilities.
Former Chief Minister Tarun Gogoi in a Facebook post has also questioned the seriousness of the Beti Bachao Beti Padhao slogan of the BJP-led government in the Centre with reference to this retrograde step.
Gogoi said that there were 15 Women's universities in 11 states and why the government here was opposed to only women's University in the Northeast especially when the Central Advisory Board of Education was likely to recommend Women's universities in each state.
Firebrand peasants' leader Achilles Gogoi also extended his support from Delhi via YouTube.
Yesterday, the protest with burning of effigies spread to other upper Assam districts with the Dibrugarh University spearheading the movement along with AASU units and the AJYCP.
The Assam state unit of Students Federation of India (SFI) protested in different districts of Assam including Gauhati on Thursday.
The Gauhati University students Union has also extended their support and will continue the protests.