The controversy over land rights of non-tribals stirred by the BTC administration simply refuses to die down in Bodo heartland of Assam.
A mammoth mass gathering was organized by the Udalguri district committee and BTC region committee of All Assam Gorkha Students' Union (AAGSU) at Udalguri on Wednesday to protest against the recent alleged move of the Bodoland Territorial Council (BTC) regarding land rights amendment.
The Gorkha leaders have set March 31 as deadline for fulfilment of all the assurances by BTC chief Hagrama Mahilary regarding the controversial decisions of land rights in the region.
The meeting was presided over by Purna Kirat Rai, the president of Udalguri district AAGSU, and attended by Rohit Kumar Dahal, the general secretary of BTC region committee AAGSU, among others.
Rai alleged that the State Government and BTC administration were misleading the Gorkha community.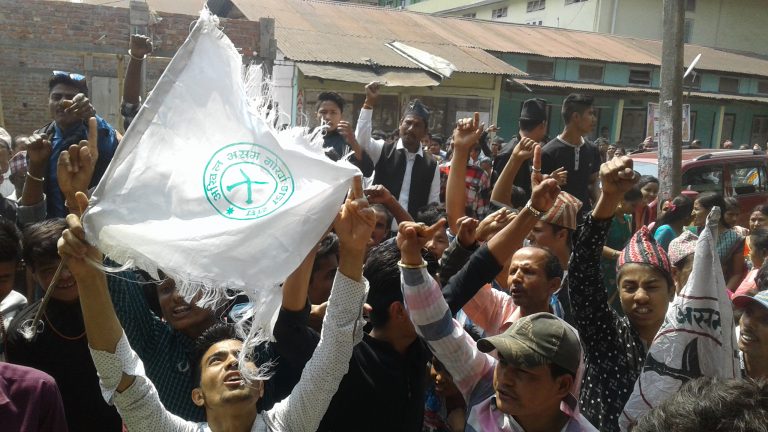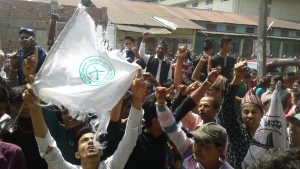 The Gorkha leaders also said that they were assured by BTC chief Hagrama Mohilary, but the BPF leaders commented that no protected class status to the Gorkhas could be granted outside the tribal belts and block.
This had created confusion and apprehensions among the Gorkha people, the speakers said.
John Chouhan, the president of BTC region AAGSU, stated that if the assurances given by BTC administration were not fulfilled within March 31, the organization would lead a series of movements to press for their demand.
Thousands of Gorkha community people gathered in the meeting and expressed their solidarity with their leaders.