Don Bosco School, Pan Bazaar has been awarded for emerging as the cleanest school in Guwahati followed by Assam Jatiya Bidyalay, Noonmati & Maharishi Vidya Mandir, Silpukhuri.
The Guwahati Municipal Corporation (GMC) announced the cleanliness awards as part of the ongoing Swachh Survekshan 2018 initiated by the Ministry of Housing and Urban Affairs, Government of India. The Swachhata ranking awards were presented at a function held in Guwahati Town Hall on Thursday.
It may be mentioned that the GMC conducted an extensive survey across schools, hotels, hospitals, resident welfare associations (RWA) and market associations to check cleanliness across various parameters like waste segregation and toilets. A team comprising medical and health officers visited the schools, hotels, hospitals, resident welfare associations and market associations to assess the cleanliness levels over the last couple of weeks as part of the Swachh Survekshan in Guwahati which was announced on December 27, 2017.
Swachh Survekshan is a comprehensive examination undertaken by Government of India to assess development and achievement by cities against defined goals of the Swachh Bharat Mission.
Among the hotels, Vivanta by Taj received the first prize, Hotel Palacio stood second and Radisson Blue received the third prize.
On the other hand, Narayana Superspeciality Hospital, Amingaon has been adjudged as the cleanest hospital followed by Ayursundra Superspeciality Hospital, Boragaon and Satribari Christian Hospital.
Among residential complexes, Infinity Signature Estates in Ulubari, Shine Heaven in Baghorbari and Spanish Garden in Zoo Road received the first, second and third prizes respectively.
Speaking at the award presentation ceremony, GMC Commissioner Monalisa Goswami said, "The survey was conducted to create a healthy competition among all regarding cleanliness and we hope that this will motivate everyone to make our city one of the cleanest one not only in the state but among cities of the entire country."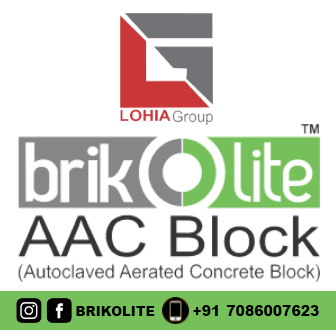 GMC Joint Commissioner Deba Kr Mishra said, "We have the Swachhata app where every resident can register their complaints regarding the maintenance of cleanliness and sanitation in the city. This will help us address their problems."
Over the last one month, different institutions were surveyed in terms of their garbage disposal, segregation of waste, cleanliness of surroundings and proper maintenance of toilets by the GMC.
"We would be truly successful in our mission when other restaurants and hotels also come into the list where the general public regularly visits," Guwahati Mayor Mrigen Sarania said.
GMC also conducted a survey of the market associations in the city. The Kachari Ghat market received the first prize followed by Anandaram Baruah market and Uzan Bazar market.
During the event, well-known actors and brand ambassadors of Swachh Survekshan – Kapil Bora and Sagarika Goswami – were also present.