The department of tourism in collaboration with the Arunachal Pradesh Tour Operators' Association (APTOA), Nature's Beacon, Assam Archana Sikitchalaya Sahitya Chara and the Association of Conservation (ACT) launched 'Friends of Arunachal' campaign at Dibrugarh on Sunday.
The campaign involves tourism stakeholders of Assam, leaders of national and international-level civil society organisations, senior professors and doctorates of university and colleges, APTOA members and officers of Arunachal Tourism.
The main objective of the campaign is to strengthen the bonding between Assam and Arunachal Pradesh, and between all northeastern states and the rest of India.
In her keynote address, the assistant director of Tourism Bengia Manna Sonam said, "The campaign will provide a platform for exchanging culture, sharing knowledge and ideas and emphasising on health and education sectors, and boosting the newly-formed rural tourism destinations and homestay movement in Arunachal Pradesh."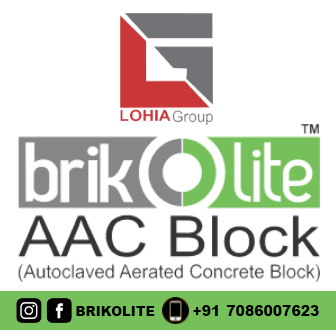 Stating that Arunachal Pradesh has a huge scope for promoting rural and eco-tourism to link directly with the community, she appealed all the participants to come forward and help in making the state the best sustainable tourism destination.
APTOA president John Panye said that the state has many things to offer to visitors in the form of adventure tourism, religious tourism and eco-tourism.
Panye also emphasised on creating niche tourism in the State and preserving the fragile ecosystem for sustainable development.
He said the growth of the tourism sector is equally beneficial for Arunachal Pradesh and Assam and both states need to work closely for its development.
APTOA general secretary Bengia Mrinal said it is necessary to build a stronger bond between the two adjoining states.
He also said APTOA being the nerve of the tourism industry in the state is always there for promoting tourism in collaboration with the department.
Highlighting rich natural resources such as forest, river and mountain, he urged each and everyone to visit and explore the rich landlocked state.
Environmentalist Soumyadeep Datta said there is a close relation between Assam and Arunachal since time immemorial.
"Tourism in AP is incomplete without the participation from Assam. We the civil society have to gear up and strengthen the bonding between the two states," he said.
Datta also emphasised on creating responsible and sustainable tourism to reach the grassroots people in the long run.
Raj Basu, head of Help Tourism, said there is a need to balance the environment while availing connectivity and development. He said that for Indians to understand Asia it is necessary to connect India with Arunachal Pradesh in particular and North East as a whole.
Basu called for motivating more students, youths and NGOs to make tourism successful. This campaign will be taken to several small and big cities and towns of India, he added.