Mystery shrouds as explosive like materials were found flowing down through Siang River at Pasighat in Arunachal Pradesh on Tuesday.
A huge quantity of explosive like materials including cylinders, sealed iron barrels was found deposited by the Siang River at Pasighat.  People of the Pasighat area were surprised to see more than a dozen of sealed iron barrels and cylinders on the bank of the river. It is still a mystery from where these materials have come.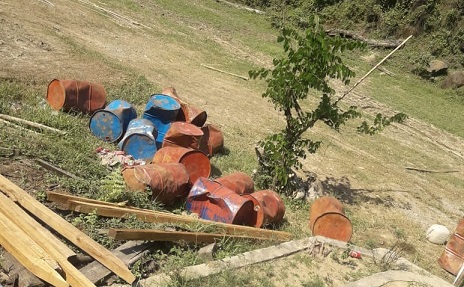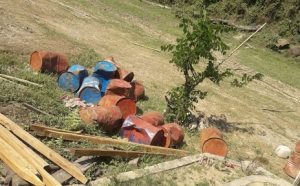 Some of these materials were tagged with Chinese label showing molecular index and danger sign. Since these labels were written in Chinese language nobody could decipher what was actually written on these labels.
This has triggered panic in the area. "The labels showed danger signs but we cannot decipher what has been written on it as this has been written in Chinese language. We are afraid and passing sleepless night," J Taying, a resident of the area, told Northeast Now.
However, a section of the Arunachalis believed that the materials might come from China following a breach in the barrier lake in Tibet on last Friday and carried away by the river.  The barrier lake was created on Wednesday morning last following the collapse of a cliff in the deep valley through which the river flows. The cause of the landslide is believed to be natural, and there was no report of any earthquake in the area in the recent past.
When contacted the Arunachal Pradesh DGP SBK Singh said that he was not aware of any such incident. "Sorry, I am not aware of such incident," the Arunachal Pradesh DGP said.