Estonian Ambassador to India, Riho Kruuv, called on Assam Governor Prof Jagdish Mukhi at Raj Bhavan in Guwahati on Wednesday and talked on a gamut of issues ranging from information technology, tea and tourism.
The Governor drew the Estonian Ambassador's attention that the sectors like food processing, tourism etc have vast potentials and Estonia can convince its companies to invest in these sectors for the mutual benefits of both Assam and Estonia.
Hailing the sprawling tea gardens in Assam and their products, the taste of which is second to none, the Estonian Ambassador desired that Assam tea should directly be exported to Estonia.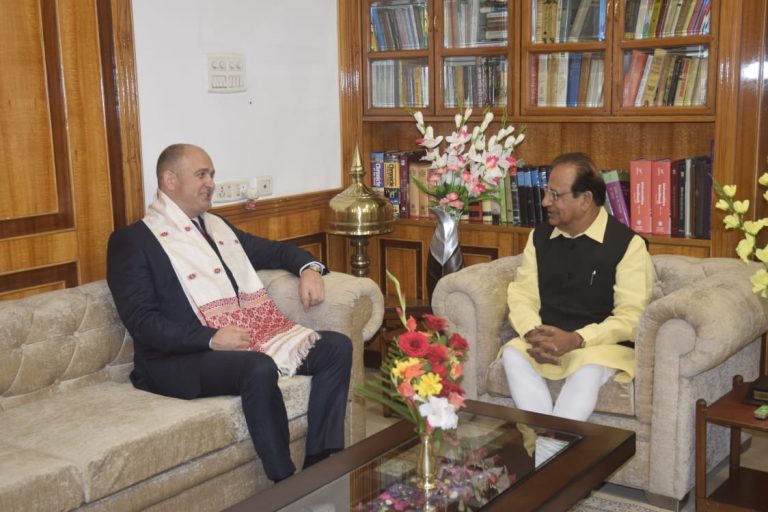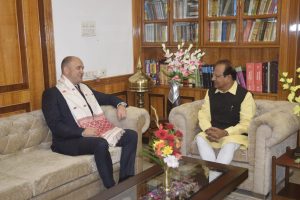 He also said that bilateral relations between Estonia and Assam can be expanded in the areas of information technology and said that Estonia can put its expertise for the promotion and expansion of IT and IT enabled services in Assam.
The Estonian Ambassador also expressed his desire to see the oil reserves in Assam and offered to enter into bilateral agreement with Assam to expand the parameters of bilateral relations in oil sector as well.
The Estonian envoy also seemed to be awestruck seeing the pristine tourism and said that the State's tourism can be extensively used to facilitate people to people contact between India and Estonia.
Prof Mukhi also acknowledged the Estonian envoy's gesture of visiting Assam as he said that both the geographical entities should keep working to strengthen bilateral relations for the mutual benefits.