Three prominent personalities from Assam, including noted English author Arup Kr Dutta, were on Thursday chosen for this year's Padma awards.
Besides Dutta and two other noted personalities— Prafulla Govinda Baruah and Joyshree Goswami Mahanta—have been selected for the Padma Shri award for their contribution in the field of Literature, Education and Journalism.
Dutta is a renowned writer based in Guwahati who has over 30 books to his credit.
He was awarded the Life Time Achievement Honour by Association of Writers and Illustrators for Children, New Delhi in 2014.
He has also won numerous awards including the Shankar's Award in 1979. His non-fiction books are based on a diverse range of subjects like The Bramhaputra, Cha Garam: The Tea Story; Unicornis: The Great Indian Rhinoceros and The Roving Ministrel a biography on musician, singer and filmmaker Bhupen Hazarika. Anagarika's Swansong is a novel by Dutta.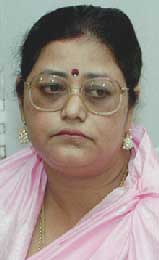 Dutta is one of the best known Indian writers. Expressing gladness over the news, Dutta said that he has accepted the award with humility.
"As a writer the most precious reward I have got is the feedback from my readers. But recognitions in anyway have its own pleasure. I quite humbly accepted the award," Dutta told Northeast Now.
Prafulla Govinda Baruah, who is currently the editor of Assam's prestigious English daily, The Assam Tribune, is the son of late Radha Govinda Baruah, the architect of modern Assam.
Another Padma Shri awardee, Jayashri Goswami Mahanta, has penned over a dozen of books including novels and non-fiction including Assam Andolan: Jugamiya Chintar Ek Pratiphalan, The Poet Immortal, Chanakya, Emil and the Detectives, Bhu Kendraloi Abhijan and Mahakabi.
She is a Former Rajya Sabha MP and wife of former Chief Minister Prafulla Kumar Mahanta.