With election fever heating up in Nagaland, Dr Shürhozelie Liezietsu, president of Naga People's Front (NPF), on Thursday came down heavily on Nationalist Democratic Progressive Party (NDPP) led by its chief ministerial candidate Neiphiu Rio, who has already got elected unopposed.
Making a mockery of the party slogan 'change is coming', the NPF questioned the NDPP as to how could the party bring changes when it was 'a collection of old corrupted leaders'.
Addressing an election rally in Kohima on Thursday evening, Dr Shürhozelie said NDPP was like 'a private party'.
Dr Shürhozelie further assured the voters that the NPF would form government with a new team of members and with new vision, programmes and policies.
The veteran NPF president also appealed to the people not to be swayed by money and exercise their franchise sensibly and with responsibility.
Dr Shürhozelie while stating the Christians are safe in Nagaland also lamented that Christians in most of the BJP-ruled states do not enjoy the same rights.
Al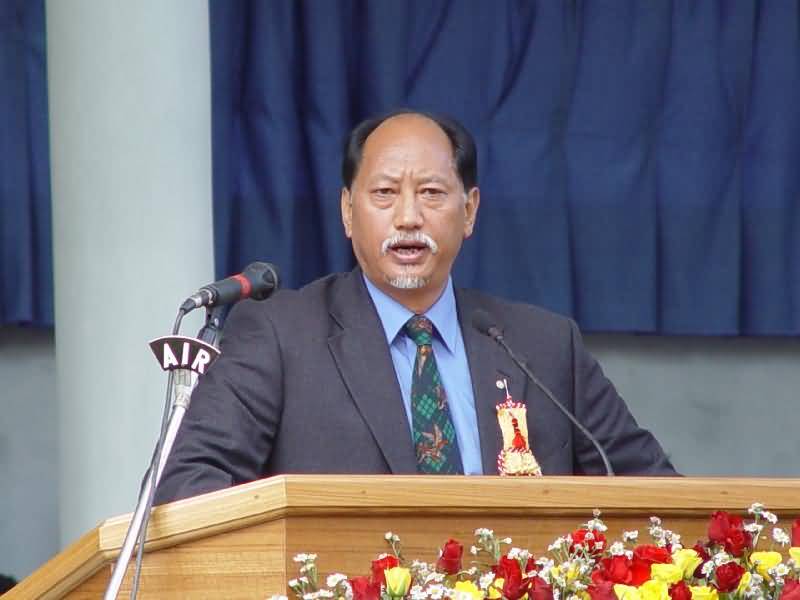 so read: Former Nagaland CM Neiphiu Rio elected unopposed from Northern Angami II constituency
BJP-NDPP threat to Nagas: Zeliang
Meanwhile, Nagaland Chief Minister, T R Zeliang, while addressing elections rallies at Wokha and Bhandari, alleged that the NDPP has 'sold out their rights out of depression'.
"I can hardly see NDPP winning more than 10 seats. And how many can you expect of BJP? To form government it requires more than 30 seats. NPF is confident to get majority," Zeliang said.
In a scathing attack on NDPP chief ministerial candidate Neiphiu Rio, Zeliang questioned the achievements of Rio when he was the Chief Minister of Nagaland for 11 years.
"Instead of procuring central funds for development, he had pushed the State backward with Rs 1234 cr deficit," Zeliang said.
Zeliang also alleged that Rio was not honest, saying he tried to destroy the existence of NPF before he shifted to NDPP.