As many as eight cadres belonging to proscribed Garo National Liberation Army (GNLA) laid down arms on Sunday at Williamnagar in East Garo Hills district of Meghalaya.
The militants of the banned outfit surrendered to local church leader Rev ST Sangma 15 days after the security forces gunned down Sohan D Shira, the commander-in-chief of the outfit.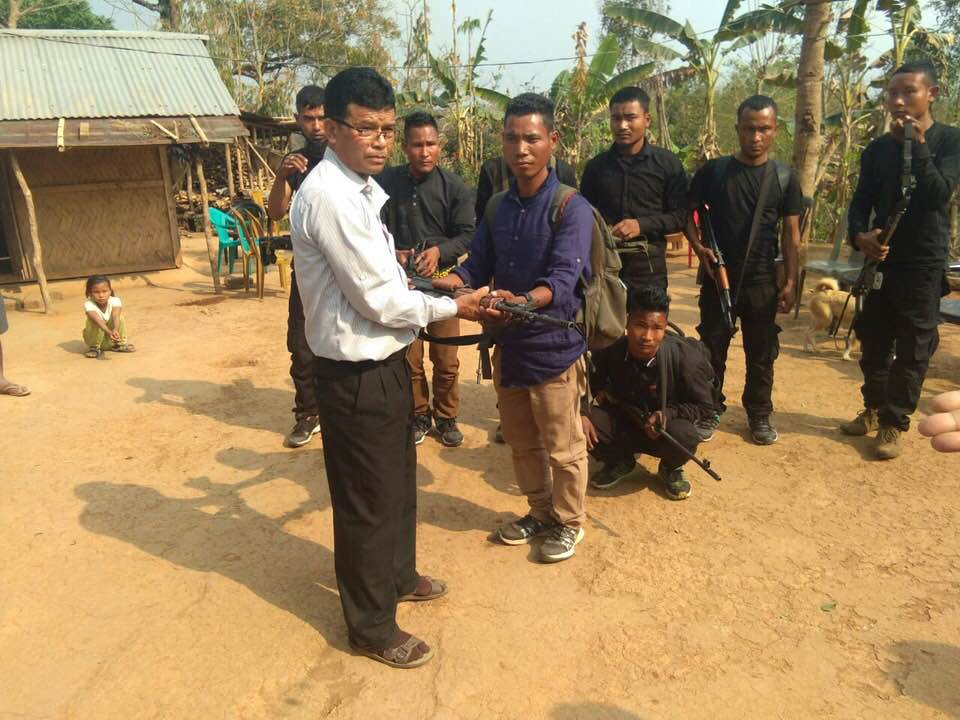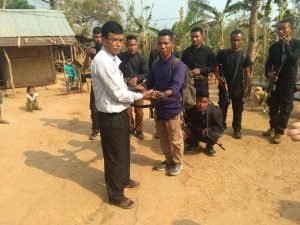 Shira was shot dead on February 24 by Meghalaya police commandos in an encounter at Achakpek near Dobu in East Garo Hills district.
The cadres are, who laid down arms are–Klubirth Sangma aka Keke, Chonbirth Ch. Marak, Rahul S. Sangma aka Nikam, Sujit G. Momin aka Roben, Hendison M. Sangma aka Newak, Barningstone S. Sangma aka William, Thangkam Ch. Momin aka Bilwat, Pinbil Ch. Marak aka Churik.
East Garo Hills Superintendent of Police Ringrang Momin said that the cadres got in touch with the police for the surrender. He said that the official surrender ceremony would be held at Police Headquarters in Shillong tomorrow.
The armed militants had been with Shira during the police encounter at Bawalgre but managed to escape. The group had 2 AK-56, INSAS rifle, SMG, .22 air rifle and .22 pistol besides a huge cache of ammunition.
Earlier on March 5, another GNLA rebel identified as Bappus D Shira alias Tapsro, 25, hailing from Simakona village in Siju-Rongara region surrendered before South Garo Hills police chief Abraham T Sangma after contacting local church leaders.
Following the death of the GNLA chief, the rebels of the banned outfit have been in total disarray, sources said. The sustained police operations compelled the remaining rebels to give up arms.
However, ULFA's deputy commander in chief and IED expert Dristi Rajkhowa was not part of the eight member surrendered group.