The Indian Army apprehended one United Liberation Front of Asom-Independent (ULFA-I) cadre at Sankhapani area of Changlang district in Arunachal Pradesh on Tuesday.
The arrested cadre has been identified as Ram Bahadur Lama alias S S Lance Cpl Papu of Kothasema village of Jagun in Tinsukia district of eastern Assam.
According to sources, based on specific intelligence received from Army intelligence agency regarding the movement of ULFA-I cadres in Sankhapani area, an operation was launched by the ninth battalion of the Rajputana Rifles and nabbed the hardcore cadre on Tuesday.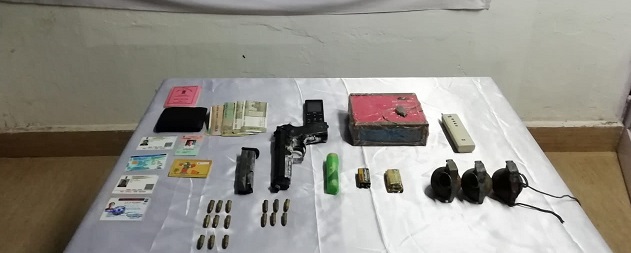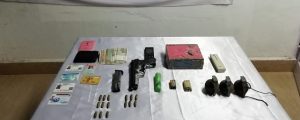 One US made 9 mm pistol with one magazine, 15 round of live ammunition, three Chinese grenades, one remote IED and one detonator with remote and batteries were recovered from the nabbed ULFA-I cadre.
Further investigation by joint team of Army and police revealed that they were tasked by the proscribed outfit to hide heavy amount of warlike stores in general areas of Sankapani and Kharsang.
It was also revealed that these stores were placed with an aim of launching several sabotage actions on Indian security forces and government functionaries ahead of Republic Day.
The apprehended ULFA-I cadre was handed over to the police and an FIR has been lodged art the Kharsang police station.
The operation was part of the ongoing crackdown by security forces on the terrorist organization's activities in eastern Assam.