The draft National Policy on Sediment Management has been revised and it is in the final shape.
Union minister of state for water resources, river development and Ganga rejuvenation Arjun Ram Meghwal stated this in reply to a letter from MP Ninong Ering, addressed to Prime Minister Narendra Modi.
In his letter to the PM submitted on February 6, 2019, Arunachal East Lok Sabha MP Ering requested the former to expedite the formalization of the National Policy of Silt Management in Indian rivers.
Also read: Dredging must to save Siang River: Arunachal MP Ering
Regarding the policy, union minister Meghwal informed Ering that "the ministry of water resources, river development & Ganga rejuvenation had organized a national conference on sediment management in Indian rivers on March 17, 2017 at New Delhi" and thereafter his ministry developed a draft policy on sediment management in June, 2017.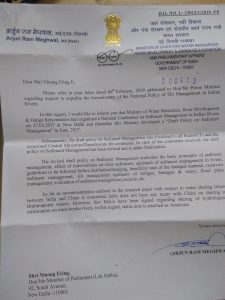 "Subsequently, the draft policy on sediment management was circulated to all states/UTs and the concerned central ministries/departments for comments. In view of the comments received, the draft policy on sediment management has been revised and is under finalization," stated minister Meghwal.
Also read: Ering dashes off letter to Modi over possible threat of natural hazard
Meghwal also said that the revised draft policy on sediment management embodies the basic principles of sediment management, effect of interventions on river sediments, approach of sediment management in rivers, guidelines to be followed before desiltation/dredging, beneficial uses of the dredged material, reservoir sediment management, silt management upstream of bridges, barrages & weirs, flood plain management and evaluation of sediment management.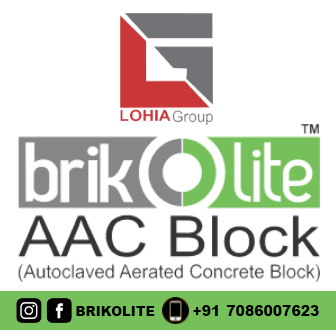 Regarding the water sharing issue between India and China, Union minister Meghwal also informed Ering that "India does not have any treaty with China on sharing of Brahmaputra waters. However, few MoUs have been signed regarding sharing of hydrological information on trans-border rivers".
Ering, while sharing the union minister's reply to his letter to the PM on his Twitter handle, stated, "The draft policy must consider the recommendations and Govt must set water sharing treaty with China."