Dibrugarh Deputy Commissioner Laya Madduri on Sunday flagged off a walk for Glaucoma awareness at Dibrugarh.
The walk for spreading awareness on Glaucoma was organised by the Dibrugarh Academy of Ophthalmology and Ophthalmological Society (OSA) and the District Blindness Centre Society (DBCS).
Various social organisations and NGOs also participated in the awareness walk.
Dr Riktam Borgohain, District Programme Manager of DBCS informed that the walk was taken out as a mark of celebrating the World Glaucoma Week from March 11 to March 18.
"We have organised the rally to spread awareness on the Glaucoma disease. Our main objective is to spread awareness on Glaucoma which is a common eye disease nowadays. People should do regular eye checkup, including optic nerve check-up to prevent the disease," said Dr Borgohain.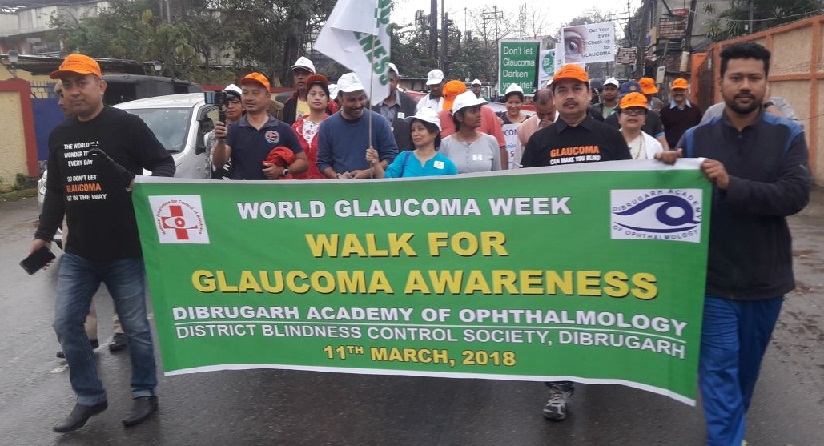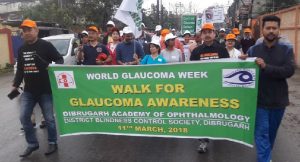 The Glaucoma causes progressive damage to the vision; it does so without warning till later in the disease process and while treatment is effective in arresting the disease, it cannot reverse damage already present. If the treatment is started after early diagnosis, there is less chance of damage of the eye and the vision remains safe for more years.
"Glaucoma is a disease of eye in which fluid pressure within the eye rises. If left untreated, the patient may lose vision and even become blind. People should do regular eye check-up. More than one million Glaucoma cases per year are detected in India," Dr Borgohain said.
This year, the theme of the World Glaucoma Week is Green= Go get  your eyes tested for Glaucoma Save your eyesight!