A total of 9,72,231 voters will exercise their franchise from the Dibrugarh Lok Sabha constituency in the upcoming Lok Sabha election to be held on April 11.
Addressing a press conference on Monday here, Dibrugarh deputy commissioner Pallav Gopal Jha said, "There are total 1,268 polling stations in Dibrugarh and out of them 89 falls under Tinsukia district. There are eleven critical polling stations, 287 are sensitive, 74 of them are very sensitive and 907 are less sensitive. The election theme this time is that no voter is to be left behind."
Total number of male voters is 4,89,625 and that of female is 4,82,606 in Dibrugarh.
DC said the district contact centre is set up at the office of the district election officer as a voter helpline. It is manned by 2+2 call centre agents to receive all calls coming from the voter's helpline – 1950 and all call details is digitized in the National Grievance Service portal and all resolution status is viewable to every official in the ECI from DEO, CEO and ECI in a single unified interface. DC said that they appeal all the people for free and fair Lok Sabha election.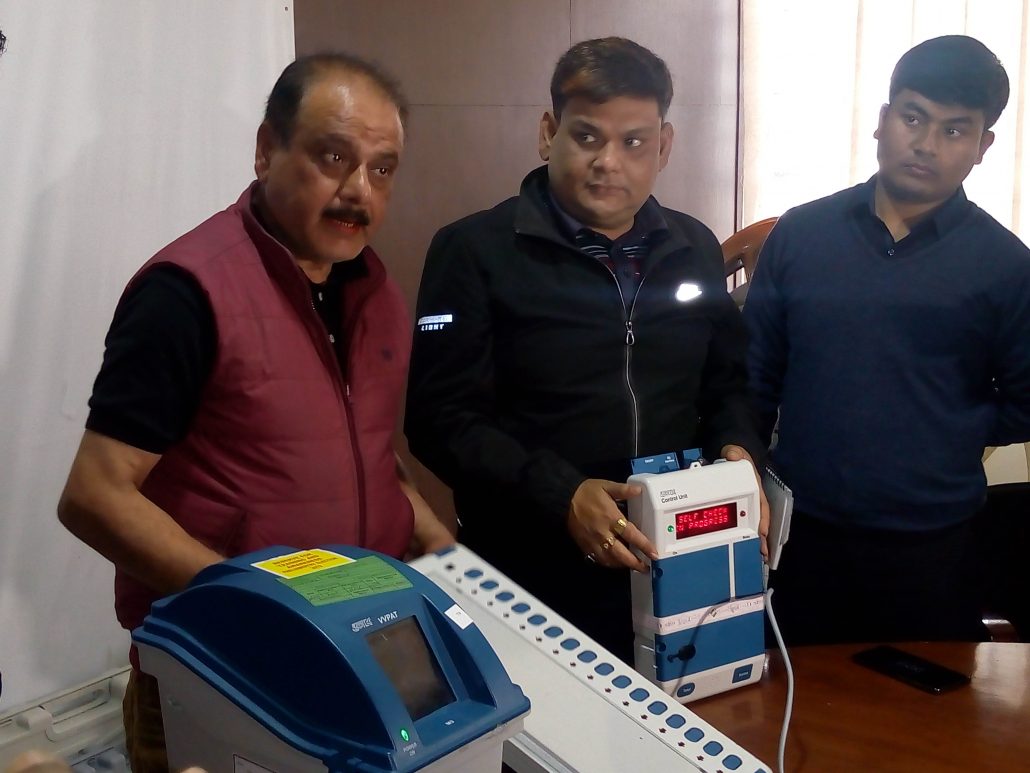 "For new voters, we are planning a rally to appeal them to vote and a run for vote will be organised to appeal all the voters to participate and exercise their franchise. Election commission has instructed us to appeal to all sections of people to participate in the election during polls," Jha said.
Dibrugarh SP Subashini Sankaran said that during election, they will take all possible measures for the smooth run of the Lok Sabha election in Dibrugarh. "In all the critical polling stations, we will deploy adequate security personnel for no untoward incident during casting of votes. We have already held meeting with the officials to identify the critical polling station and as per the vulnerability of the polling station we will decide on how many security personnel to be deployed after another meeting," said Sankaran.
Dibrugarh DC said, "A candidate can spent a maximum of Rs 70 lakh for election expenditure purposes. If he or she, however, violates the rules then the election observer will disqualify the candidate. Strong vigil will be kept upon the cash distribution and any kind of liquor distribution will also be strictly monitored during election campaign. If someone is caught of any unlawful act during election, then action will be taken as per election commission rules and regulations".
Jha also talks about the app called cVIGIL launched by the election commission of India for fast track complaint reception and redressal system. "cVIGIL is an innovative application for citizens to report model code of conduct and expenditure violations during the election. "cVigil" stands for  Vigilant Citizen. cVigil is an user friendly and easy to operate Android application which can be used for reporting violations of the date of notifications for by-election/ assembly / parliamentary elections. The uniqueness of the app is that it allows Live photo/video with auto location capture from within the app to ensure digital evidences for flying squads to act upon in a time bound manner," the DC added.
Jha also mentioned that a district level control room is being set up at DC's office in Dibrugarh.