Coinciding with the funeral service of renowned scientist Stephen Hawking at the Church of St Mary's the Great at Cambridge University in UK, on Saturday, the Press Club, Jorhat conducted a programme to recall the great scientist besides a lecture in his memory.
The memorial lecture titled 'Hawking in the eyes of the people and Hawking's view of the Universe' was delivered by Tapan Kumar Sarma, Associate Professor of Physics, North Guwahati College.
Hawking, who was born on January 8, 1942, died on March 14 at the age of 76. Prof Hawking, who had motor neurone disease, died at his home in Cambridge.
Delivering the lecture, Sarma said that Hawking was best known for his illness which left him paralyzed after he was struck with motor neuron disease in at the age of 21 and for his most famous book, 'A Brief History of Time'.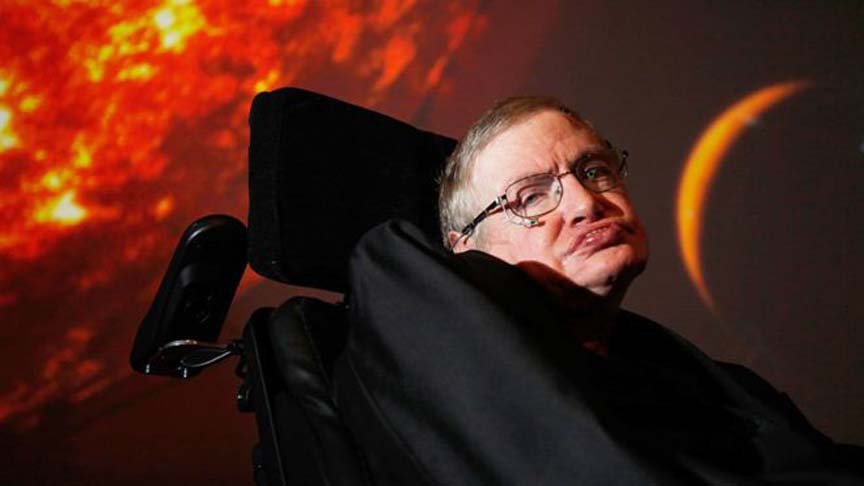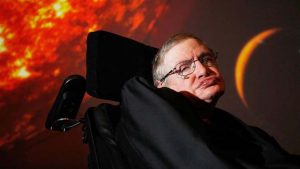 Sarma said that Hawking was the most popular scientist in this world after Albert Einstein and would be remembered for all times for his prediction that black holes emitted radiation and were not the all gobbling stars which did not let out anything as was believed.
Sarma, in his interesting lecture, compared Hawking to Einstein and Newton and in layman's language elucidated the important theories of each.
He further said that in his last book, 'The Grand Design' which told about the design of the universe or rather several universes, Hawking had made it clear that he did not believe that there was a God, who had created anything.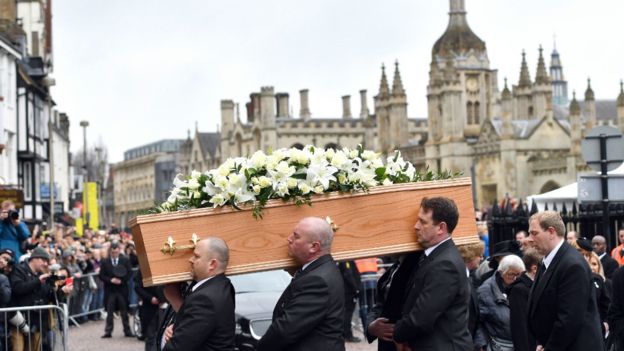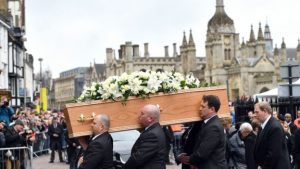 At a thanksgiving service on June 15, the ashes of Hawking would be interred at Westminister Abbey where Isaac Newton and Charles Darwin were buried.
Sarma said that the Global March for Science Day would be observed across the world over on April 14, but in Guwahati it would be held on April 11 due to Bohag Bihu.
Press Club, Jorhat Secretary Ananta Narayan Borthakur spoke about the objective of the meet while it's President Niranjan  Mahanta delivered the valedictory speech.
As per media reports, Eddie Redmayne, who portrayed Prof Hawking in the Hollywood biopic The Theory of Everything, was among the first to arrive at Great St Mary's Church, a stone's throw from Gonville and Caius College, where he was a fellow for 52 years.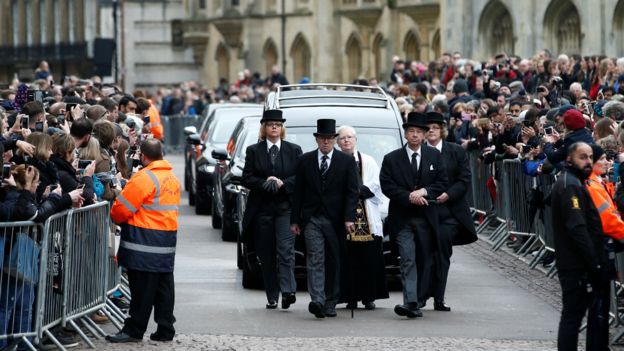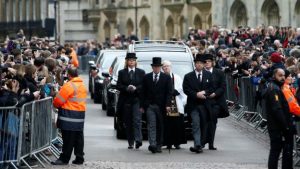 Despite having said he is an atheist, Prof Hawking's family, including wife Jane Hawking, son Timothy Hawking and daughter Lucy Hawking, who were seen entering the church, felt a traditional church service would give his many friends in the city a chance to remember and pay tribute to him.
Actor Eddie Redmayne is among the first to have arrived in Cambridge for the funeral of renowned theoretical physicist prompting an outpouring of grief around the world.
Felicity Jones, who starred alongside Redmayne has also made her way into the church hand-in-hand with fiancé film director Charles Guard.