With Rongali Bihu just round the corner, Ratul Deka, a craftsman from Bengabora village, a remote hamlet near Kalaigaon in Udalguri district, gears up for his fair share of contribution to the Bihuwatis by minting popular folk instrument Gogona.
In the past seven years, Deka has crafted out hundreds of Gogonas out of bamboos.
Talking to this correspondent, Deka said, "This year I have already made 1500 Gogonas to be supplied across the State."
Deka informed that he will sell the Gogonas at prices ranging from Rs 60 to Rs 70 per piece.
A multifaceted personality, Deka also has an ace in painting, playing all folk instruments related to Bihu be it Dhol, Pepa or Gogona besides, he also teaches youths the nuances of Bihu dance so that he can run his four-member family.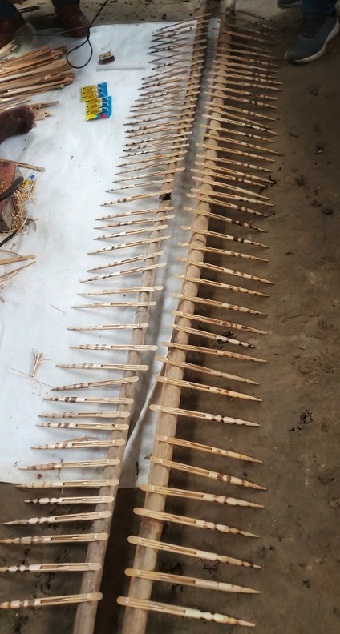 Hailing from a humble background, Deka stated that till date he has not received any financial aid from any government agency.
"The government should encourage small-scale industries by providing entrepreneurship opportunities with financial schemes to unemployed youths," said senior journalist Kaneswar Deka.
Gogona, an instrument which is held in the mouth to play, is a contribution of the Mongolian culture.
It is made of bamboo and requires high level of workmanship. Apart from being extensively used in Bihu of Assam, almost all Mongoloid and Kirat tribes of Assam use Gogona in folk music. In present days, it is compulsory for a Bihuwati (a female Bihu performer) to play Gogona in stage competitions.