The body of the teenager who went missing on Saturday while taking bath during picnicking at Pahumara Chapori of Barpeta district of Assam
The body was taken out from the river by SDRF personnel early Sunday morning.
The 18-year-old boy identified as Ankur Roy, son of Pramod Roy of Dumuria village in the district was a Class XII student of Bajali College in Barpeta.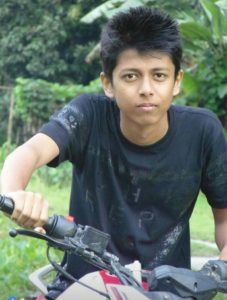 He had gone to the Pahumara Chapori along with his friends for a picnic on the penultimate day of 2017. Ankur joined his friends for a bath in the nearby river and went missing. An alarm was raised by his friends even as locals gathered at the spot immediately.
SDRF personnel were informed of the incident, who had rushed to spot and launched massive search operations.
However, with the advent of darkness, the search operation had to be suspended on Saturday evening. The SDRF again began their search operation early Sunday morning and retrieved the body from the river at around 10:30 am.
Meanwhile a pall of gloom has descended in the entire area.