The secretary of a renowned charitable organization situated at Shillong, capital city of Meghalaya is accused of money laundering to the tune of over Rs 60 lakhs.
The secretary of Bharat Sevashram Sangha (BSS) – a worldwide philanthropic organization known for its charitable and public welfare efforts – located in Upper Jail Road area of the city, Swami Damodarananda, is allegedly involved in money laundering of serious nature and an investigation carried out in this regard reveals incriminating evidences behind the wrongdoings by the said monk.
Notably, the BSS headquarters at Kolkata has not only acknowledged this fact but has summoned him there, next month.
During the investigation, it was revealed that several bank statements which expose that one Provat Kumar Misra and Juthika Misra – whose account number 11851784370 maintained at State Bank of India, Mehjhiary in Burdwan, West Bengal – are the direct beneficiary of funds dished out allegedly by Damodarananda – who is also regarded as Amit Maharaj by the devotees.
His brother Sumit Misra has also received diverted funds on few occasions. This money from public donations are being utilized by Damodarananda for his immediate family's personal benefits as sources informed that the Provat and Juthika are the parents of Damodarananda.
The same can be surmised from the bank statements and bankers too claim that 'such transfer of amount will certainly raise the eyebrows of anybody'.
It is being alleged that a whopping amount of over Rs. 60 lakhs have been swindled which were collected over the years as public donations.
According to the bank statements, a total of Rs 24.26 lakhs was transferred from the account of Damodarananda, Rs. 7.70 lakhs transferred from the account of Swami Purnabratananda and Rs. 28.56 lakhs in the form of cheques and from devotees' accounts.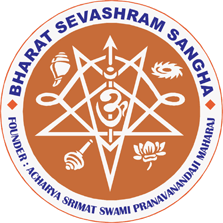 It is alleged that money from the account of Purnabratananda were misused by Damodarananda.
Later, this account was closed by Purnabratananda.
Sources claimed that the beneficiary of this transferred amount has since developed assets in the form of properties and buildings in West Bengal's Burdwan – which happens to be the hometown of Damodarananda before he took to sainthood.
Meanwhile, the secretary, BSS headquarters in Kolkata, Swami Vishwatmananda, informed that he has received complaints against Damodarananda prior to the Durga Puja festival, earlier this month.
He assured a thorough and impartial inquiry into the matter and has called the accused to appear at the Kolkata headquarters on Nov 15 with all documents.