Communist Party of India-Marxist (CPI-M) Politburo member S Ramachandran Pillai on Sunday said in Guwahati that BJP governments both in Assam and at the Centre are worst governments the people of India ever had after independence.
"BJP governments in the Centre and at the state following some disastrous polices for the life of the people and for the life of the country. These two governments are worst governments the country ever had after independence," Pillai said while addressing a mammoth rally organised by Assam state committee of CPI-M at Sonaram School ground.
Pillai said that the neo-liberal economic policies adopted by BJP government have slowed down the agricultural and industrial growth.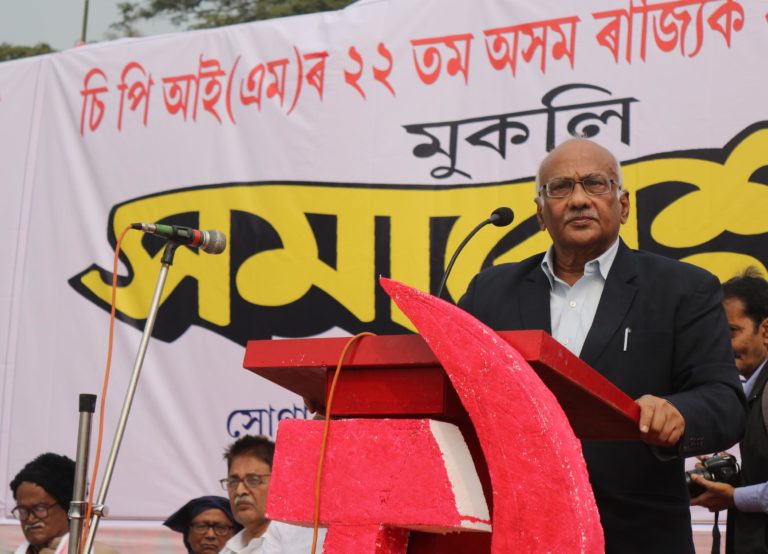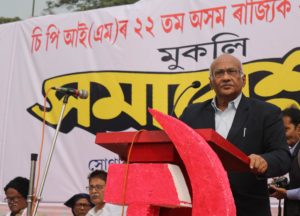 "Because of this slowdown in Agriculture and industry, unemployment is growing at a very faster pace. Every month, about 10 lakh people joined the labour force for employment but they are not getting employment. Only a few of them are getting employment. That's why both in rural as well as in urban areas unemployment is growing," said the senior CPI (M) leader.
He said the administrative and the political policies of the government have created fear and insecurity among the minorities particularly among the Muslim minorities of the country.
"In the name of go raksha, in the name of love jihad, in the name of terrorism and in the name of nationality, in many places minorities have been attacked.  Minorities have been branded as terrorist; they have been branded as anti-national," Pillai pointed out.
He further alleged that the government has misused the Unlawful Activities Prevention Act, National Security Act (NSA) and has harassed the hundreds of innocent people.
Pillai said the government has officially promoted unscientific thoughts and has engaged RSS affiliated people in various institutes like NCERT, UGC, ICHR and ICSSR besides the universities.
He alleged that BJP government has attacked the rights of the tribal people of the country.
Pillai mentioned that BJP-led Assam government had made an atrocious statement before the Supreme Court that tribals are not part of Assam's mainstream society.
"The Supreme Court slammed the Assam government for making such a dangerous statement," said that CPI (M) leader.
The apex court in November last year  had pulled up the Assam government for making a "sweeping statement" that 15 per cent of the state population were tribals who have not participated in modernisation and were away from the mainstream.
The top court had said it was a "dangerous statement" on the state's behalf and was neither good for the health of the people, nor the government as 15 per cent population was a huge chunk.
"You are making dangerous statement that 15 per cent population is tribal and they are not in the mainstream," a bench comprising Justices Ranjan Gogoi and R F Nariman had said.
The rally, which was presided over by former MP Uddhab Barman, was also addressed by senior left leaders Biman Bose, Hemen Das and Deben Bhattacharya.