A workshop on 'dhol' (traditional Assamese drum) playing and Bihu dance began at the Namrup Public Field at Namrup in southeastern part of Assam from Monday.
The workshop is being organized by Namrup unit of the All Assam Students' Union (AASU). The workshop on Monday was inaugurated by Likhon Baruah, the district president of AASU.
The workshop is being conducted under the guidance of two resources persons, Bhupen Gogoi, an exponent of playing the 'dhol' and eminent Bihu dancer, Rimakhi Dihingia .
Around 210 children are participating in the workshop. These include 130 for bihu dance and 80 for 'dhul' playing.
The workshop will conclude on April 12 with a cultural night by the participants of the workshop.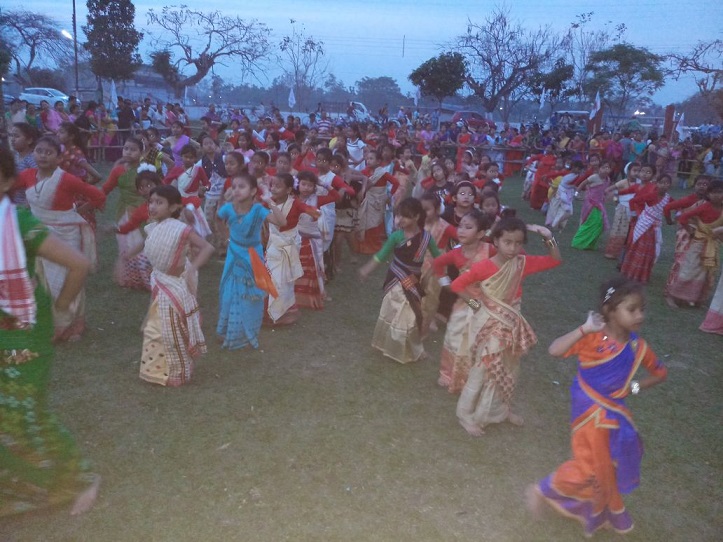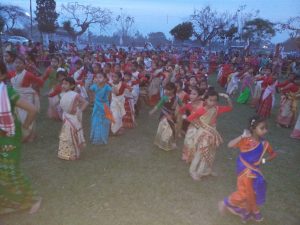 Others who were present at the inauguration of the workshop included AASU president Kalpajit Gogoi, AASU secretary Manash Jyoti Changmai, AASU district educational secretary Abani Kumar Gogoi, AASU district vice president Jayanata  Dowerah  among others.
The inaugural programme was also attended by hundreds of enthusiastic locals.
Notably, similar workshops are being organized at several places across Assam during this time of the year ahead of ensuing Rongali Bihu.