Wild elephants damaged two school buildings and two residences on the night of March 25 in Hawaipur of West Karbi Anglong in Assam.
A herd of wild elephants attacked and damaged Hawaipur Belbari LP and ME School and its boundary wall under Kheroni Forest Range office and also damaged the kitchen of Sarbura Bey LP School.
Later, the elephants attacked the residences of one Binod Khanel at Jiribasa and one Tarini Roy at Belbari village.
The reduction of forest cover in West Karbi Anglong and encroachment by people as well as deforestation by illegal timber traders have left the elephants with no shelter and food.
The wild elephants often attacked villages under Kheroni police station in West Karbi Anglong in search for food.
They particularly attack paddy silos that are kept by villagers in their homes for year-long consumption.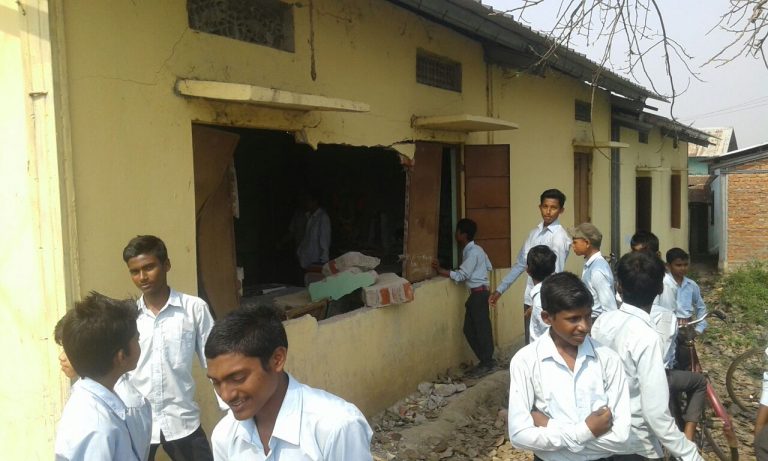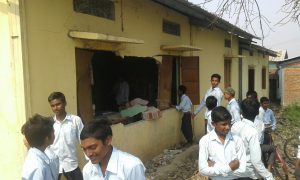 It has become a serious problem in Karbi Anglong district that once had the largest forest cover in Assam and in the North-east.
The reduction of forest cover is also due to illegal coal mining.
In illegal coal mining, the top of a whole forested hill is cut off and illegal coal miners dig from the top creating environmental degradation while destroying the flora and fauna.
Elephants being large in size have nowhere to go are forced to seek food from human settlements.
The corridor and paths taken by these pachyderms are also known, but the Forest Department and Karbi Anglong Autonomous Council lack the means and determination to act on this.
This has resulted in man-elephant conflict which results in loss of lives on both sides and property.
After someone is killed in wild elephant's attack the Forest Department officials make a token visit to the victim and area and such incident is repeated again and again.