In yet another incident of man-elephant conflict in Assam, a 55-year old man was killed by a wild elephant on Sunday at Jia Gabhoru village in Tezpur. This is the second such incident of attack by elephants within a week in the state.
The deceased has been identified as Hemanta Saikia.
According to forest officials of Tezpur, a herd of wild elephants grazing in the Dhendai Tea Estate entered the campus of the deceased Hemanta Saikia searching for fodder. One of the elephants attacked Saikia when he was trying to drive away the herd of elephants.
Saikia was immediately rushed to the Tezpur Medical College and Hospital where he was declared dead. It is worth mentioning that in Jia Gabhoru area there was an elephant chasing camp to save the villagers of the area from any kind of harm caused by the wild elephants.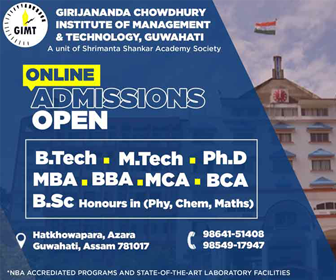 However, the camp was recently withdrawn from the area by the forest department following which the villagers are facing problems from wild elephants.  After the incident people of the area got agitated and demanded the forest department to re-establish the camp in the area.
On May 1, a 60-year-old man was trampled to death by a herd of elephants at Panichukia Bongaon in Namrup under Dibrugarh district.
The wild elephants came out from the Jeypore reserve forest and entered Panichukia Bongaon in search of food at around 1.30 am.
The elephants damaged several houses in the village and trampled 60-year-old Joseph Urang a resident of Panichukia Bongaon to death.
The villagers conveyed the message to the forest officials of Namrup about the incident and the forest personnel along with the villagers later swayed away the herd of wild elephants from the village towards the Jeypore reserve forest using crackers and other fireworks.
On April 6, one Debcharan Karmakar(45) was trampled to death by a wild jumbo at Brahmajan area of Khatangpani forest range under Doomdooma forest division in upper Assam's Tinsukia district. One person was injured in the attack.