As the people of Guwahati gear up to celebrate Vishwakarma Puja on Monday, the idol makers of the city alleged that the idols of Vishwakarma, which are brought from village areas for sale in the city, have hit their business.
Talking to Northeast Now, on the eve of Vishwakarma Puja, Ganesh Pal, owner of Bholanath Silpalay, an idol-making unit at Beltola here said, "The idol making business in the city has become tough with idols, which come from village areas near the city, being sold at low prices in the footpath of Ganeshguri."
Demanding that selling of idols on the footpath in the city be stopped by the Government, Pal said, "As we have to buy materials like soil, straw at high rates in the city, we cannot afford to sell our idols at a low price, but the idol-makers from village areas can. The village artisans collect soils and straws needed for idol-making at very cheap rates, so they can sell their idols in comparatively lower rates than ours."
Informing that he started the business of idol-making in 1978-79, Pal said, they collect most of the materials required to prepare the idols from Kolkata. "But materials like soil, straw, bamboo, etc., are collected from the city itself as these are available in Guwahati," he added.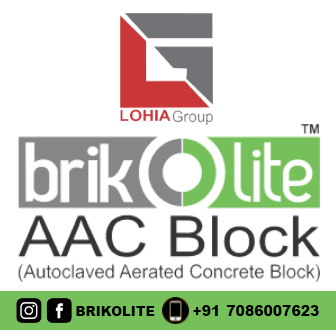 Pal stated that as they have no permanent complex for making idols, they have to lose customers from years to years. He urged the Government to make arrangements for separate space for idol-makers so that all the idol-makers in Guwahati can make idols and sell the same at one place.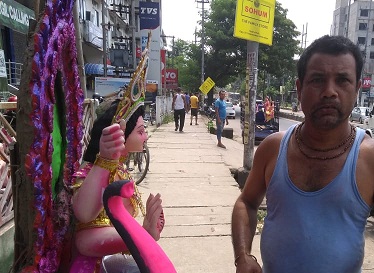 He also informed that due to closure of garages along the National Highway (NH) 37 following ban on coal mining in neighbouring Meghalaya (affecting flow of movement oftrucks), order for idols of Vishwakarma has also gone down.
Pal, while informing that they have idols ranging from Rs 1,000 to Rs 8,000, said, "This year we made 400 idols and till now (12.30 pm) only 90 idols have been sold," adding, "But 8 years back, 80 per cent of our idols were sold out by the eve of Vishwakarma."
But, Ganesh Pal's allegation of the adverse impact of village artisans' idols on their business was denied by Bhaben Paul, an idol-maker from Chaygaon in Kamrup (Rural) district, who came to sell idols of Vishwakarma on footpath at Ganeshguri.
Bhaben Paul, who has been in the idol-making business for the last four years, said, "We don't sell our Vishwakarma idols at cheap price. The city idol-makers sometimes buy idols from us and sell in the market. I have no shop in Chaygaon and make idols at home."
Informing that he has idols of Vishwakarma, a Hindu God or 'Architect of the gods', Bhaskar Paul said that his idols range from Rs 800 to Rs 900 and lamented that business was not good due to increase in traders in the business.