The three-day-long Vibrant North East 2018 expo is under way in Guwahati. The inaugural function was hosted at the Veterinary College Ground, Khanapara.
Centre for Agriculture and Rural Development (CARD), along with the Indian Council of Food and Agriculture (ICFA) jointly hosted the expo.
PL Thanga, Member Secretary of the State Planning Board of Mizoram, was the chief guest during the inaugural session.
Speaking on the occasion, Thanga said the Northeast has a rich history.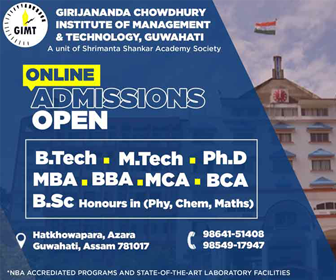 "The region has potential for an agriculture boom and both the State and Central governments have formulated many new policies and schemes for developing the sector. Increasing the investment in the agriculture sector is another major initiative taken by the government," he said.
He said the purpose of the event was to benefit the farmers of the region by linking them to the market directly.
Dr Anis Ansari, Chairman of CARD, said the Northeast enjoys various advantages as far as the farm sector was concerned.
"If we can use those for the benefit of the sector it will be a great boon. Every year, we are organizing farmers' meets across the country to discuss their dreams and aspirations and the ways to fulfill them. We are also trying to make the public as well as the Government aware of farmers' issues by organizing meetings with them. The Vibrant North East 2018 expo is an extension of our effort in that line," Ansari said.
Various Central ministries like the Ministry of Information and Broadcasting, Ministry of Women and Child Development, Ministry of Food Processing Industries among others have put up exhibitions on several themes.
Sudeep Kumar Nayak, Managing Director of the National Cooperative Development Corporation, Dr Vandana Kumar, Joint Secretary of the Department of Industrial Policy and Promotion, and social activist Raja Ram Tripathi were present.