What is it taking to fulfill a man's dream that he has visioned 20 years back? What is it taking to fulfill a national highway or a 'mahasadak' that was envisioned to be completed by 2007, yet by 2018, much needs to be done, especially in the eastern part of India, for paving the way to ride through it? These questions would have been asked by the man himself, former Prime Minister of India, late Atal Bihari Vajpayee, who left for his heavenly abode on August 16 last, without getting any answers to these questions.
Yes, you heard it right, a declaration by former PM Late Atal Bihari Vajpayee, on October 10, 1998, to connect the four corners of India, albeit, Kashmir to Kanyakumari and Silchar to Saurashtra, is yet to see the light of the day. Northeast Now, correspondent, took a journey to assess the work and the hindrances along starting point from Silchar to Saurashtra, a distance of 3,507 kilometres that would traverse seven states of India, starting from, Assam, West Bengal, Bihar, Uttar Pradesh, Madhya Pradesh, Rajasthan and Gujarat.
Upon reaching Madhura Mukh, the starting point from Silchar, a huge clock tower that stands, was inaugurated by Chief Minister of Assam Sarbananda Sonowal just seven months back in the month of January, 2018. The clock still gives the right time, but, won't be able to give any passerby the correct time to reach his destination, if he intends to reach Porbander in Gujarat or for that matter, its own capital, Dispur, by this route.
A few kilometers ahead, in fact, at Balacherra, just 30 kilometres from Silchar town, the construction work of this road got stalled six years back. Reason, Borail wild life sanctuary stood on its path. An animal corridor didn't allow work to commence up until December of 2017 when the state government in connivance with the government at the Centre got 'clearance' for forest and environment.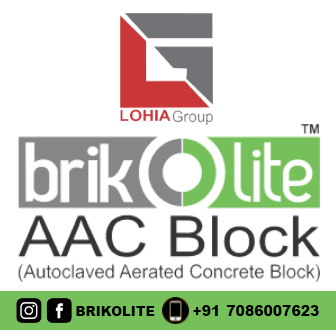 Eight months down the line of getting the go ahead signal, and National Highways Infrastructure Development Corporation Limited (NHIDCL) who has been entrusted to complete this task right up to Harangajao of Dima Hasao district in Assam, is caught with another fresh problem.
On condition of anonymity speaking to Northeast Now correspondent an officer of NHIDCL said, "We can finish the task but the biggest problem we are facing is that of human settlements on this route. We have been entrusted to make 31 kilometres which through some shorter diversions, can come up to 25.2 kilometres. But, 11 villages come in our way out of which 5 are revenue villages of Cachar district. We have already paid Rs 25 crores to the forest department long time back, but, don't know why it is taking so long to get these people compensated and allow us to do our job."
"We are unable to move heavy machineries upfront needed in highway construction due to lack of space to keep all of these while working on this mountainous Borail range that goes past to meet at Harangajao in Dima Hasao," he added.
This problem of NHIDCL is not unknown to the newly appointed Environment and Forest Minister of Assam, Parimal Suklabiadya, who himself hails from this region. On being quizzed by Northeast Now, he said, "I too am a bit perplexed as to where from this new set of people have cropped up and needs to be compensated. If at all a National Highway was to pass through it as decided almost 20 years back, this necessary arrangements should have been done much earlier."
Anyways, he said, "NHIDCL has assured to make the road if not world class, but at least, motor able, within next two years," the Forest minister, added
The Deputy Commissioner, Cachar, Dr S Lakhsmanan, the third party in this build up to have a dream project fulfilled, and the head of the Cachar district administration, denied any slackness from his end or his authorities, in getting the survey done to compensate these villagers. "We are on track and NHIDCL has roped in Sushee Infrastructures to get the work done within two years. They are currently working with 100 employees and by the setting of winter this year, would employ another 300 labourers," Dr S Lakhsmanan said.
For people of Barak valley including neighbouring states like, Tripura, Mizoram and some parts of Manipur, there is no harm in waiting for another two years, if they have already tested their patience for 20 long years.