The University of Science & Technology Meghalaya (USTM) on Thursday honoured media personalities from the region recognising their contributions in the field of news media giving legitimacy to people's voice and augmenting the role of media as the 'fourth estate'.
The awards were conferred on the occasion of the USTM PR Day-2018 held in a function in Guwahati, presided over by Prof Nirmal Kumar Chaudhury, former Vice Chancellor of Gauhati University while the chief guest of the event was former Meghalaya Governor RS Mooshahary. A galaxy of media persons and dignitaries from the region, including PJ Baruah, executive editor, The Assam Tribune and Dr PK Goswami, Vice Chancellor, USTM, graced the occasion.
This year's USTM Media Excellence Award went to four media persons of the region including Zarir Hussain, chief managing editor, News Live; Dileep Chandan, editor, Asom Bani; Samudra Gupta Kashyap, veteran journalist and Maini Mahanta, editor, Nandini.
The USTM Media Achiever Award-2018 went to eight journalists from the region. They are: Sujit Chakraborty, special correspondent, IANS, Tripura; Satyanarayan Misra, staff reporter, Dainik Purvoday; Imtiaz Ahmed, senior reporter, The Telegraph, Guwahati; Monmoromi Mahanta, journalist, Prag News; Mridul Haloi, sub-editor, Dainik Janambhumi; Aafaque Hussain, staff reporter, The Shillong Times; Tinakali Sumi, senior sub-editor, Nagaland Post and Evanjoplin Dkhar, senior reporter, The Meghalaya Guardian, Shillong.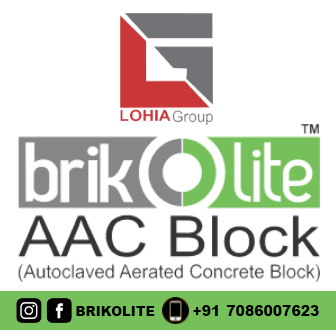 The awards were handed over to the recipients by the dignitaries.
Delivering his keynote address on 'Role of Universities in Outreach Activities', Padma Manas Chaudhuri, managing director, The Shillong Times, said that universities have immense responsibility in shaping the future of a generation by community engagement, public service and knowledge exchange, apart from its main areas of teaching and research.
Another keynote speaker on the occasion was Prasanta Rajguru, editor, Amar Asom.
Delivering a lecture on 'Role of Universities in Socio-Political Awareness', Rajguru said that educational institutions are temple of knowledge and universities being the highest level of educational institution, have a great deal of responsibility in creating social and political awareness among the people.
Addressing the gathering, RS Mooshahary, former Governor of Meghalaya, said that there are very few private universities that have seen such level of growth within few years of their establishment as USTM has experienced. Mooshahary also said media too has its social responsibilities and it can play a positive or negative role in the society. He urged all media persons to contribute positively to the society and the country as a whole.
USTM Chancellor Hoque stated that it has been a challenging journey for USTM which began with only six students in 2011 and now the University takes pride to have more than 5,000 students.
"We are placing the University Progress Report in front of media and other dignitaries in this USTM PR Day", he said.