Over 350 Congress leaders and workers were arrested on Thursday for holding a rally here to protest the decision to allow the BJP to form a government in Karnataka and the demolition of many party offices in Tripura by the saffron party-led government.
West Tripura District Police chief Ajit Pratap Singh said the Congress workers were arrested for holding the protest rally without permission. All were later released.
Tripura Congress Vice President Tapas Dey told the media: "We earlier sought permission from the police to organise a 'Jan Aakrosh rally' in Agartala but police denied permission. We then tried to organise the rally…"
Dey, who was arrested along with state party chief Birajit Sinha and former legislator Gopal Roy, said without following legal and democratic process, the Bharatiya Janata Party (BJP) government in the state unilaterally bulldozed more than 15 offices of the Congress and its frontal organisations in different parts of Tripura.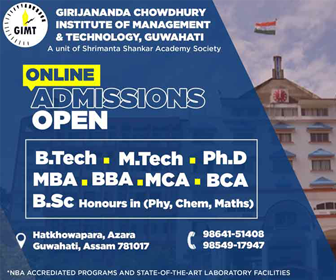 "Some of the Congress offices are 70 years old and have valid official documents. Even the West Tripura District Magistrate and Collector did not follow the local court orders against the demolitions," he said.
Officials said the district administrations during the past two weeks demolished some party offices of the Communist Party of India-Marxist (CPI-M), the Congress and a BJP affiliated Bharatiya Mazdoor Sangh as these were built on government land.
The Congress leader said the BJP government unethically bulldozed some party offices without prior notice.
The main opposition CPI-M also vehemently protested against the demolition of many of its offices across Tripura.
CPI-M state Secretary Bijan Dhar said after the announcement of the February 18 Assembly poll results on March 3, the BJP government continued its attacks on thousands of innocent people, opposition parties and hundreds of their party offices.
"Ahead of bulldozing of party offices built 60-70 years ago, the government should talk to the political parties concerned," he said, adding alternative arrangements could have been made.
"Like the BJP government at the Centre, the state government of the same party has been trying to curb the rights of the workers and working class people. These are extremely undemocratic," said Dhar, also the CPI-M central committee member.
The BJP denied the CPI-M and the Congress' allegations, saying these political party offices were constructed illegally on government land.
"In the constitution of the CPI-M, there is no word called 'democracy', hence the Communist leaders should not speak about democracy. During Manik Sarkar's tenure, these political party offices were built with the then ruling party's support," BJP spokesman Mrinal Kanti Deb told the media.