When the entire state was getting ready to celebrate the 68th Republic Day, a pall of gloom descended on the district of Dima Hasao. Two protestors who took part in a sit in protest at the Maibang Railway station were killed in police firing. Their protest was against the Naga Framework Agreement (NFA) which allegedly included parts of Dima Hasao in the proposed greater Nagalim.
If not direct inclusion, the proposal nonetheless gave a lot of influence and power to the leaders of the NSCN (IM) on these areas. The immediate cause of the protest was a comment by Jagdamba Mall, an RSS Pracharak. His proposal showed parts of Dima Hasao as that of Greater Nagalim.
Naga Framework Agreement continues to be shrouded in mystery. There is a clear perception that it will impact neighbouring states like Assam, Manipur and Arunachal Pradesh. Despite these, the states were not taken on board while the framework agreement was finalized.
Also read: Maibang mayhem: Assam Government must fix responsibility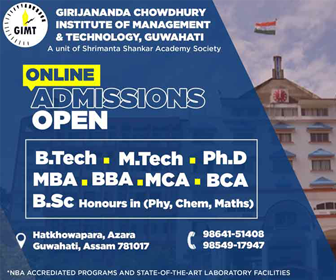 There are assumptions that the framework will give leverage to the government of Greater Nagalim on Naga inhabited areas of the neighbouring states. While protests were raging in Manipur and even in Dima Hasao, the state governments have not been able to pacify and people and put their fears to rest.
In the tragic incident of 25th January, a peaceful protest led to violence when police started lathi charging the protestors. Not stopping at that, police also fired at the unarmed crowd. As a result Mithun Dibragede and Prakanta Hakmaosa lost their lives. It also left a number of protestors injured.
While allegations were made that the protestors injured policemen with stone pelting, the use of lethal weapon on an unarmed crowd cannot be justified. Police should have first resorted to other non-lethal methods of controlling the situation and dispersing the crowd.
The Dima Hasao incident is not the first case of police opening fire on unarmed protestors. Starting from Kaziranga in 2016 when two people protesting eviction were allegedly fired at from close distance, killing them both. After that, one Yakub Ali was killed in police firing when a rally was carried out in Goalpara against the harassment of genuine Indians as D voters.
In another recent incident, there was a case of custodial death in Darrang district's Dhula area. One Hasen Ali, who worked as a labourer in Karnataka was picked up from his home for allegedly possessing arms. He later died in Guwahati Medical College.
While the police said that Hasen Ali was unwell, his family suspects that he succumbed to the police torture in custody. To protest against this custodial death, a strong crowd of around 5000 people blocked the highway. In this case also police opened fire and killed a protestor, Mahidul Hoque.
These incidents should not be seen in isolation. In fact they point to a larger trend of silencing protesting voices. In each of these incidents, common people came out to voice their genuine concerns.
Be it the future of Dima Hasao or Naga inhabited areas of Assam, the concerns of D voters who fear being left out of the NRC, the bleak future of erosion effected people who were evicted for encroaching government land, every issue is related to the fundamental rights of people ensured by the Constitution.
It is the very Constitution which gave citizens the right to peacefully assimilate and make their voice heard.   In a democracy, voting is not the only right of citizens. It is the citizens who must question and hold the government accountable in the face of crisis.
Also read: 25th January is a Black Day for Dimasas
Space for dissent is central to democratic societies. Truly liberal democracies will not only tolerate dissent but encourage it. Only when the right to dissent is guaranteed, citizens can genuinely participate in a democracy.
This participation is the source of a society's vitality and serves as a corrective balance for the ruling class' biases. It also acts as an essential motivating force driving a society to engage in collective reflection and institutional reform.
The mode for expressing dissent can be different. While elections continue to be a periodic exercise in channelizing dissent to bring change in governance, it is not enough. There is a need to strengthen other modes of expression as well.
Liberal democracies give their citizens not only the right to express their views but also the right to protest and express dissent against prevailing procedures and laws. While such protests are expected not to rely on violence and coercion, when institutions fail, it is imperative to hold protests to ensure accountability of institutions.
The excess use of force against citizens is not healthy for a democracy. Absence of such spaces to make one's voice heard will push people to take up extreme ways.
The above mentioned incidents point to a gross violation of democratic principles and fundamental rights. Had strong measures been taken after Kaziranga, the other incidents would not have happened. Even though responsible officers are suspended, they believe that they enjoy some kind of impunity. And such incident is repeated.
The NFA which is believed to solve the Naga problem once and for all must take into account the fear and concern of other stakeholders. Merely stifling protests will only worsen the situation.
It is tragic that when the entire country was gearing up to celebrate the enforcement of Indian Constitution – a fruit of the painstaking labour of the leaders of Freedom Movement, two people in Dima Hasao gave up their lives while exercising rights guaranteed by the same Constitution.
The need of the hour is to ensure that the guilty is adequately punished, the genuine concern of the people of Dima Hasao is assuaged and democratic ethos is strengthened by further democratizing spaces of protest.
Parvin Sultana is an assistant professor in Pramathesh Barua College, Gauripur. She can be reached at [email protected]