Simmering tension prevails at the Mizoram-Assam north-western border after the Assam Police and Forest officials demolished a rest shed built by the apex student body of the state, the Mizo Zirlai Pawl (MZP) on Feb 27, 2018. The student body vowed to build a new rest shed at the same location.
Lalrothangi, the late wife of the first chief minister of Mizoram Ch Chhunga gave a paddy field to the MZP and the student body built a rest shed for farmers working nearby. The construction work was completed on Feb 27, 2018 with the help of villagers from the border town of Bairabi in Kolasib district. However the rest house was allegedly demolished by the Assam Police and Forest department officials the same night.
"An FIR was lodged at the Bairabi police station the same night the rest shed was demolished," MZP president L Ramdinliana Renthlei said.
The MZP claims that the land belongs to former Mizoram chief minister Ch Chhunga's wife Lalrothangi who had donated it to them for construction of a rest shed.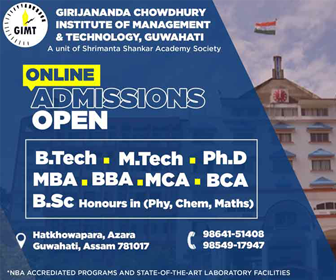 At a press conference held in Aizawl on Tuesday MZP president Renthlei said a new rest shed would be constructed on March 8, 2018. He claimed the land belongs to Mizoram and they have every right to construct a rest shed there.
There have been several Mizoram-Assam boundary disputes in the recent past, the Assam Police and Forest department have made several constructions along the inner line reserve which had infuriated the Mizos who claim that the inner line reserve forest belong to them.
"The British Raj maintained the inner line reserve as no man's land to ensure that the lesser tribes of the Mizos remain secured from assimilation of the dominant plain people, the Assam Police and Forest department are encroaching the reserve lines everywhere and claimed that it belonged to them," Renthlei said.
So far the Mizoram government remains tight-lipped over the issue. Mizoram home minister has appealed to the leaders of the MZP not to reconstruct the rest shed out of apprehension that it could trigger worst situation.
"We do respect the home minister's appeal, but we have unanimously resolved to build the rest shed in a location which is rightfully ours," Renthlei said.
The MZP slammed the Mizoram government for its "silence" on the issue and demanded to resolve the border dispute at the earliest.
Renthlei added that MZP leaders and all NGO leaders of Bairabi in a meeting of had given green signal to reconstruct the rest shed.