Various organizations in Assam belonging to Ahom community have planned colorful programmes to mark the Siu-Ka-Pha Divas or Asom Divas today.
Sukapha Divas is observed to commemorate Chaolung Sukapha, the founder of the Ahom kingdom who reigned from 1228 to 1268 AD.
"We have organized a two-day programme on Siu-Ka-Pha Divas in Sonari. We organized a seminar on the role of ethnic organizations in protection of Assamese nationality on Friday to commemorate the great social reformer Siu-Ka-Pha," Asom Jatiyatabadi Yuba Chatra Parishad (AJYCP) leader Putul Dutta told reporters.
The Tai Ahom Yuba Parishad has organized a day-long programme at Moran.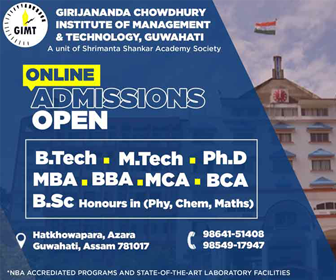 The State Cultural Affairs department in collaboration with Dibrugarh district administration has celebrated the day centrally at Tipam in Naharkatia. The government will present the Siu-Ka-Pha award to scholar Bimal Borpatra Gohain at the programme in Tipam.
Siu-Ka-Pha: A glimpse
# Chaolung Sukaphaa (1228 –?1268), also Siu-Ka-Pha, is the first Ahom King in medieval Assam.
# Sukapha set up the 600-year-old Ahom kingdom in Upper Assam.
# According to Ahom tradition, Sukaphaa was a descendant of the god Khunlung, who had come down from the heavens and had ruled Mong-Ri-Mong-Ram.
# Sukaphaa was born to Chao Chang-Nyeu and Nang-Mong Blak-Kham-Sen in the Tai  state of Mong Mao, close to present-day Ruili in Yunnan, China.
# Sukaphaa is said to have left Chieng-Sen the capital of Mong Mao in the year 1215 AD.
# When he came to Assam, he was accompanied by three queens, two sons and a daughter.
# Sukaphaa followed an older known route from Yunnan to Assam that passed through Myitkyim, Mogaung and the upper Irrawaddy  river valley.
# On his way to Assam, he stopped at various places and crossed the Khamjang river to reach the Nagyang lake in 1227.
# He subjugated the Nagas very ferociously and established a Mong on the bank of Khamjang river.
# He proceeded to cross the Patkai  hills at the Pangsau pass and reached Namrup in December 1228.