Taking immediate cognizance of multiple issues affecting the historic Margherita Market on various fronts including, hygiene, expansion feasibility, toilets and drinking water provisions, MLA Bhaskar Sharma of Margherita assured the bazar committee of initiating desirable steps with immediate effect for the behest of the business community and general people.
Sharma who was accompanied by members and office bearers of the market committee, ward members of Margherita town committee and party workers took stock of the market's physical condition and various services required for the convenience of consumers as well as the vendors.
"Though apparently physical expansion of the market is not feasible due to topography and railway tracks alongside, other issues including scientific and planned drainage system, provisions of sanitation and hygiene are on my agenda," Sharma assured.
Meanwhile, various problems on civic amenities, water logging, drainage and public toilets were raised by the businessmen during an interaction held at the market premises on Tuesday morning.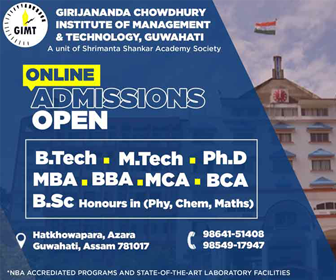 It is to be noted here that the historic daily market of Margherita built on a typical topography – some portion falling under British built underground concrete trenches and a part stretching along the hazardous railway tracks is indeed not free from hazards and inconveniences.
Lack of wide foot path, unhygienic and congested surroundings have been causing untold sufferings particularly during the rainy seasons.
The haphazard and indiscipline parking amidst the market simply adds further woes for the commuters.